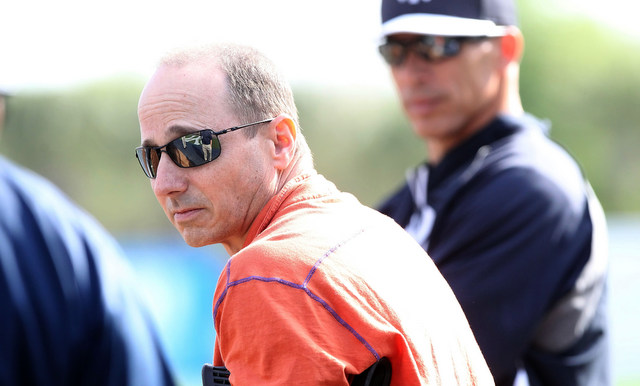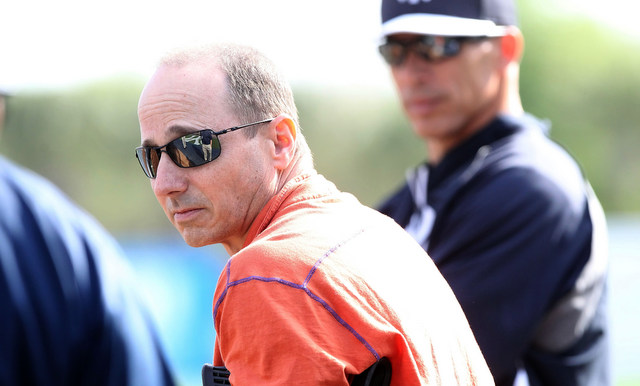 On the position player side of things, the Yankees have only one open roster spot right now: the final bench spot. They have their eight starting position players, a full-time DH, and three bench players. (The exact identity of the backup catcher is undecided at this time, but we have a good idea who it will be.) That final bench spot is the only wide open position right now.
The Yankees have made it clear they intend to try Starlin Castro at third base, and his ability to handle the hot corner will play a role in that final bench spot. If Castro can back up Chase Headley, the Yankees can go in any direction with that last roster spot. If he can't, then they're going to need a backup third baseman. For now, the Yankees are proceeding as if Castro can play third, and they're planning to use the last bench spot as a revolving door.
"If Castro can (play third), it gives us so much more flexibility with that 25th man on the roster," said Brian Cashman during a recent YES Network interview (video link). "The 25th man could very well be a 13th pitcher. As we all know, our starting rotation isn't seven, eight, nine-inning pitchers on a consistent basis, so having maybe the access to that 13th up-and-down guy or maybe an extra position player that you can utilize in a different way."
Aside from Castro playing third, the Yankees will need optionable pitchers and position players to make this work. They have a ton of pitchers who can be sent up and down, that's not a problem, but things are a bit more limited on the position player side. Right now, the only position players on the 40-man roster with options are Gary Sanchez, Rob Refsnyder, Greg Bird, Lane Adams, Slade Heathcott, Mason Williams, and Ben Gamel. A catcher, two right side infielders, and four outfielders. Not the most diverse group.
The Yankees have signed several infielders to minor league contracts this winter (Pete Kozma, Donovan Solano, Jonathan Diaz) and could call those guys up if necessary, though sending them down requires exposing them to waivers. That's not a huge deal — no one's going to miss them if they get claimed — but it would remove a body from the infield mix and subtract depth. The Yankees are kinda short on upper level infielders as it is.
Either way, the only way this plan works is if Castro can play third. He has minimal experience there, but he's young and athletic, and is used to playing the left side of the infield. It could happen. "If (Castro at third) doesn't work, then it doesn't work," added Cashman. "Then we'll adjust and adjust accordingly and find an alternative who can handle that side of it for us, and then obviously we won't be playing around as much with that 25th spot."
I like the idea of a rotating 25th roster spot. The Yankees had a bullpen shuttle last season and it worked in the sense that the team always had a fresh reliever or two, though none of those guys had much of an opportunity to show what they can do. They seem to want to take it to another level this year with a rotating bench spot. Flexibility is good! But I think I'd prefer it if someone stood out from the pack and grabbed that bench spot full-time.