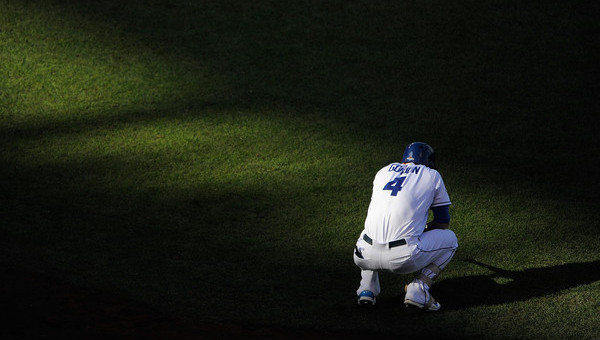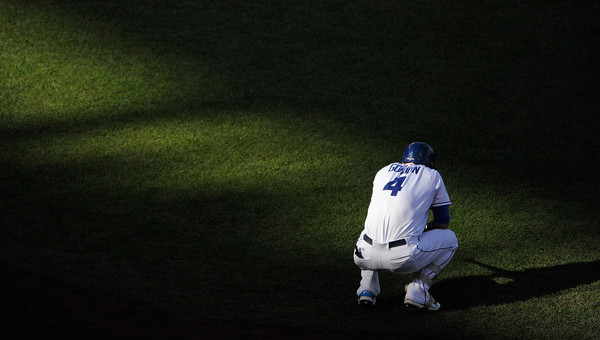 Yesterday morning, the first of the still unsigned big name free agent outfielders came off the board. The Royals re-signed Alex Gordon, their longest tenured player, to a four-year contract worth $72M. The deal includes a mutual option for a fifth year and deferrals to help the team add some more pieces this offseason.
I thought Gordon had a chance to get $100M this offseason, though his age (32 in February) and the fact he's not a big time power producer hurt his case for nine figures. Gordon's simply a very good all-around player who does a little of everything. He's something of an icon in Kansas City and going back to the Royals made sense for both sides.
The Yankees have their own version of Gordon in Brett Gardner, at least in terms of on-field ability. Gardner does not have the same kind of marquee value as Gordon, who is more or less the face of the Royals' recent revival. The two are similar on-field players though. They both do a little of everything and have their greatest impact defensively.
Here's a real quick side-by-side comparison of Gardner and Gordon from 2013-15. They're both 32-ish — Gardner turned 32 in August and is six months older than Gordon — and they're both left fielders, so this is a nice apples to apples comparison.
| | PA | AVG/OBP/SLG | wRC+ | HR-SB | BB% | K% | BsR | fWAR | bWAR |
| --- | --- | --- | --- | --- | --- | --- | --- | --- | --- |
| Gardner | 1,901 | .262/.338/.412 | 109 | 41-65 | 9.3% | 20.8% | 14.9 | 9.4 | 11.6 |
| Gordon | 1,765 | .267/.348/.428 | 115 | 52-25 | 9.4% | 20.3% | 12.2 | 13.1 | 13.6 |
Gordon's the better player and I'm not sure anyone would argue otherwise. They are pretty darn similar though, right? Gordon has been the slightly better hitter and Gardner the slightly better base-runner. If you're still hung up on Gardner's second half, well, Gordon had an 89 wRC+ in the second half last year and missed time with a groin injury. Heck, Gordon's injury opened the door for Gardner to make the All-Star Team.
If you're focusing on the WAR totals, the difference between Gordon and Gardner the last three years basically amounts to whatever the defensive stats are spitting out, and we know how sketchy those can be. Gordon is undeniably great in the field. Gardner's pretty awesome too though. For whatever reason UZR has been hating on Yankees outfielders since the new Yankee Stadium opened. It is what it is.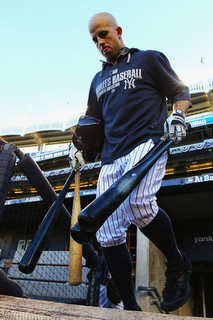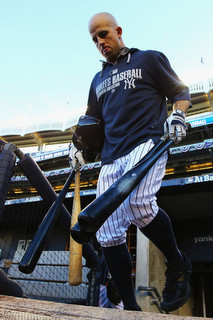 Anyway, yes, Gordon is the better player but Gardner is pretty good too, and Gordon's new contract helps give us an idea of what Gardner is worth these days. He has three years and $37.5M left on his contract. It's four years and $50M if his option is exercised. Gordon just received $72M over four years, so the total guaranteed money left on his contract is nearly double what's left on Gardner's deal.
Is Gordon twice as good as Gardner? No, of course not. That's what happens when one player signs his contract as a free agent and the other signs his contract as an extension a year before he hits the open market. Lots of teams out there need outfield help — the Tigers, Giants, Orioles, and Nationals jump to mind — and if they want a player comparable to Gardner, they'll have to commit almost twice as much money as the Yankees owe the actual Brett Gardner.
The Yankees have been listening to offers for Gardner all offseason because in this market he is, absolutely, a bargain. He's budget friendly relatively to what it would cost to get similar production on the open market. The Yankees have a lot of outfield depth and it makes sense to see what Gardner can fetch in a trade. So far they haven't received any offers to their liking, so Brett remains with the team. That's fine with me.
It's become clear the market — what teams are willing (and able) to pay for talent — is ahead of where most of us think it is as fans. Players like Gordon and Gardner, the solid above-average guys who aren't true stars, are getting close to $17M or $18M a year in free agency. The Yankees have Gardner on really favorable terms, and I see that as reason to both keep him and explore the trade market.