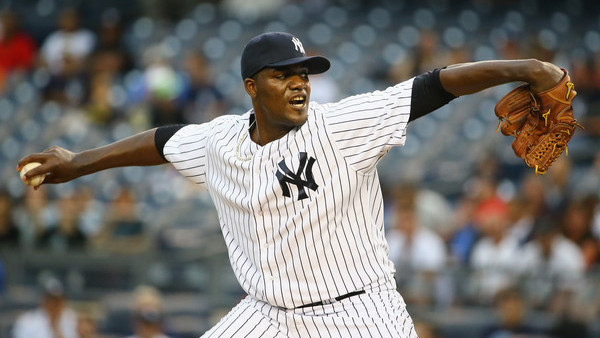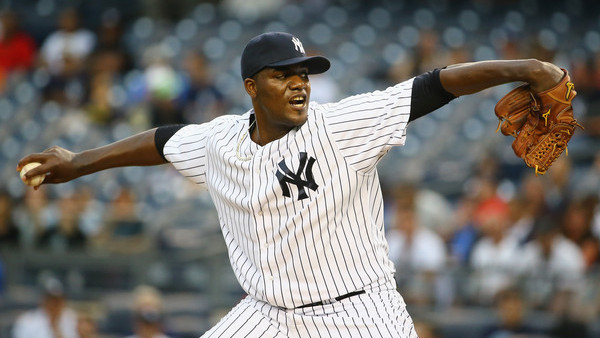 When the Yankees acquired Michael Pineda from the Mariners four years ago, he was a 22-year-old kid coming off a very good rookie season who also had room for improvement. Pineda possessed a rare combination of power and precision. He had mid-90s heat and a wipeout slider, both of which he commanded very well. The command is what separated him from other young hurlers.
Shoulder surgery put Pineda's career and development on hold. He didn't pitch at all in 2012 and barely pitched in 2013. It wasn't until 2014 that Big Mike actually appeared in a game for the Yankees. (He pitched in the minors in 2013.) Everything the Yankees wanted to work on with Pineda was put on the back burner, specifically his changeup. He wasn't healthy and he didn't pitch for almost two years. How could he work on developing a pitch?
Pineda, who will turn 27 in less than two weeks, was able to stay reasonably healthy this past season, throwing 160.2 innings in 27 starts. The results were disappointing (4.37 ERA and 90 ERA+) but Pineda did show flashes of brilliance, such as the 16-strikeout game and his 3.34 FIP. His strikeout (23.4%) and walk (3.1%) rates were excellent, and, for the first time in his career, his ground ball rate (48.2%) was above-average.
Back in 2011 Pineda generated a ground ball on only 36.3% of balls in play, which is very low. It was 39.1% during his brief big league stint in 2014. Pineda's improved changeup appears to be the key to all those ground balls in 2015 — he threw the pitch only 6.2% of the time in 2011. Last year it was 11.4%. This is the changeup Pineda takes to the mound with him these days: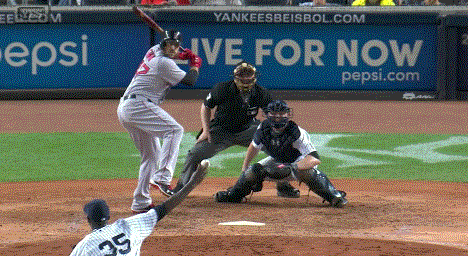 That one randomly selected changeup was elevated a bit, but the hitter was way out in front, and that's kinda the point of a changeup. Pineda has definitely gained consistency with the pitch and it appears he has more confidence in it as well. That confidence part is really important. Remember how Nathan Eovaldi took off once he began to feel comfortable with his splitter and use it regularly? It makes a big difference.
Last season the ball ended up on the ground 60.7% of the time when batters put Pineda's changeup in play. Back in 2011 that number was only 42.9%. The league average for changeups has hovered around 47% the last few years. Pineda rarely threw his changeup four years ago, and when he did throw it, he didn't get ground balls. Now he throws the pitch fairly regularly and it gets grounders. It's no wonder why his overall ground ball rate spiked.
Pineda credits Felix Hernandez for helping improve his changeup — "I have learned a lot from (Felix). He has treated me very well, which I appreciate a lot," he said to Geoff Baker back in 2011 — but it was the Yankees who got him to refine the pitch and have more confidence in it. After all, Pineda and Felix haven't been teammates for five years now. Hernandez helped him early in the process. The Yankees did the rest of the work.
Adding ground balls to Pineda's strikeout and walk rates is really exciting, though, as we saw last year, it doesn't always lead to the best results. Big Mike was pretty hittable and I think at least part of that is due to him being around the plate so much. Pineda might be one of those guys who throws too many strikes. He could benefit from throwing some more two-strike waste pitches. Not everything needs to be over the plate, you know?
Anyway, even with all those hits allowed last season (176 hits in 160.2 innings), I'll take my chances with Pineda if he continues to limit walks while racking up strikeouts and ground balls like he did last summer. The changeup helps him keep the ball on the ground, which is huge in Yankee Stadium and the AL East in general. And now that he's developed that third pitch, the Yankees really need Pineda to emerge as a rotation anchor.
It's no secret the Yankees have a bunch of health risks in their rotation — Pineda's one of them! — and they don't have much quality depth either, not with Adam Warren now on Chicago's north side. Pineda is the only guy in the rotation who really stands out as having the potential to be much better in 2016 than he was in 2015. He's creeping up on free agency too, remember. Big Mike has a chance to make himself some big bucks the next two years.
The Yankees acquired Pineda hoped he'd be at the front of their rotation by now. The shoulder injury threw a big wrench into everything, but right now he's as healthy as he's going to get, and he's developed that changeup into a legitimate third pitch. The Yankees need Pineda to use that changeup to step up and become a rotation leader next season. It's time.