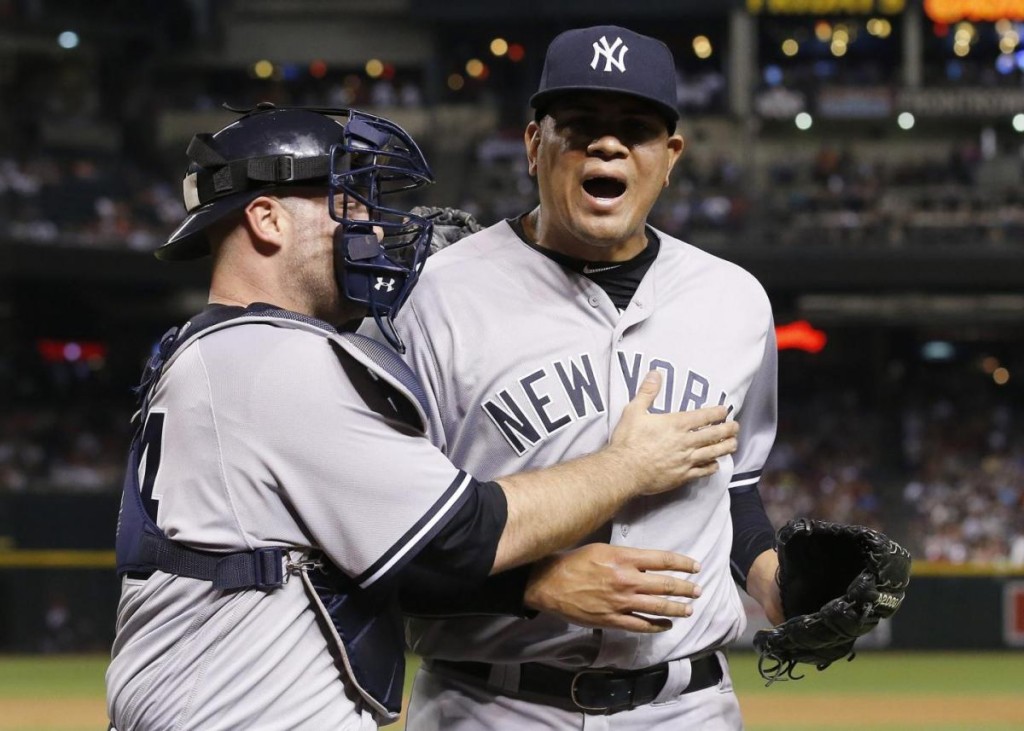 Not in Scranton anymore
Heading out on their first West Coast trip of the season, the timing was ripe for an extended hot streak: Not only were the Yankees coming off a solid homestand where they won seven of 10 games, but they were set to play the Diamondbacks, a team that they had an 11-4 record against in the regular season, their second-best win percentage versus any franchise.
All that momentum and optimism came to a screeching halt on Monday night as they were creamed by the D-backs, 12-2. The Yankees basically sent out their junior varsity pitching squad – none of the four arms that got into the game were on the 25-man roster at the beginning of the season – and paid the price.
Arizona put a small army on the basepaths – 24 guys, to be exact – and pounded the Yankee pitchers to the tune of six singles, six doubles, one triple and two homers. That's the second-most baserunners the Yankees have ever surrendered in an Interleague game, and the nine extra-base hits allowed tied the team record for an Interleague game.
Chad Green had a forgettable "Welcome to the Show" moment, allowing six runs on eight hits in four-plus innings. He's just the second Yankee in the last 50 seasons to lose his major-league debut while giving up at least six runs and eight hits. The other was Christian Parker on April 6, 2001; that was the only major-league appearance of Parker's career.
Green wasn't the only Yankee to get his first taste of big-league hitters on Monday night. Conor Mullee also pitched in his first MLB game and looked very much like a rookie. He walked three guys and hit another, allowing one run in an innings' work without giving up a hit.
There is a silver lining to his wildness, though: the last Yankee pitcher with at least three walks and a hit by pitch in his major-league debut was Dellin Betances on September 20, 2011 against the Rays.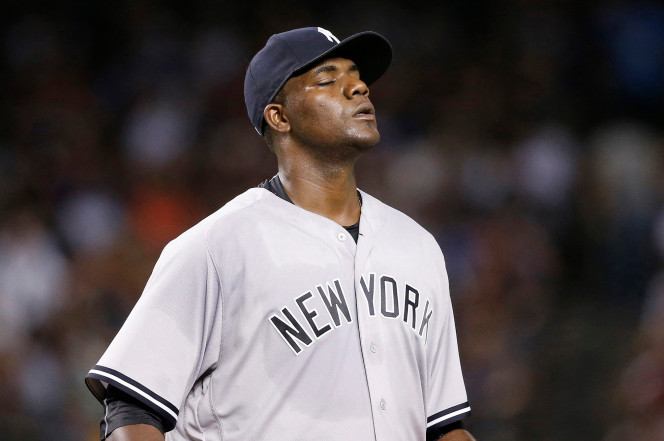 Tiny Mike
In what has become a recurring nightmare for the Yankees, Michael Pineda delivered yet another maddening – and wholly disappointing – performance on Tuesday. Sure, the 27-year-old flashed some great stuff (nine strikeouts in five innings), but he was also awful at times (nine hits and five runs allowed) and threw far too many hittable pitches in the strike zone.
This is the third time in the last two seasons that Pineda has put up such a confusing line of at least nine strikeouts, nine hits and five runs allowed. Since 2015, no other major-league pitcher has done it more than once.
And looking at the sample of all Yankee pitchers in the last 100 seasons, only two others had three such games in their entire careers (Ron Guidry, Lefty Gomez). Somehow Pineda has done this in a span of roughly one calendar year.
Pineda's ERA rose to an unsightly 6.60 after this latest dud, and coupled with Severino's 7.46 mark, the Yankees are now the only team in MLB this season with two pitchers that have thrown at least 30 innings and own an ERA over 6.50.
Finally, with two losses in the first two games of this three-game set in Arizona, the Yankees fell to 0-5-1 in series away from the Bronx. The last time they went winless in their first six road series of the season was 1991.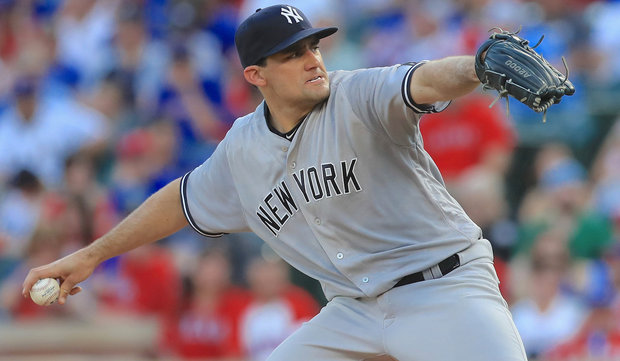 Nasty, Nasty, Nasty Nate
Deep breath in, exhale out. Repeat.
The Yankees avoided the dreaded sweep in Arizona with a bounceback 4-2 win on Wednesday night. They still haven't been swept in a road Interleague series of three or more games since June 2007 at Colorado.
Nathan Eovaldi pitched an absolute gem, giving up a lead-off double to Jean Segura and then retiring the next 18 batters before being removed after six fantastic innings of work. It was statistically reminiscent of some of the best games ever pitched in franchise history.
The last Yankee to throw at least six innings and allow no more than one baserunner was Mike Mussina against the Red Sox on Sept. 2, 2001. Yes, that was Moose's epic 13-strikeout, no-walk one-hitter, a.k.a The Carl Bleeping Everett Game.
And the only other Yankee to allow one or fewer baserunners in six innings pitched in Interleague play was David Cone against the Expos on July 18, 1999. Yup, his perfect game.
Brett Gardner gave the Yankees an early 2-0 lead with a first-inning homer to right field, his 20th go-ahead home run since the start of the 2014 season. That's the second-most go-ahead homers by any Yankee in that span, behind only Brian McCann (22).