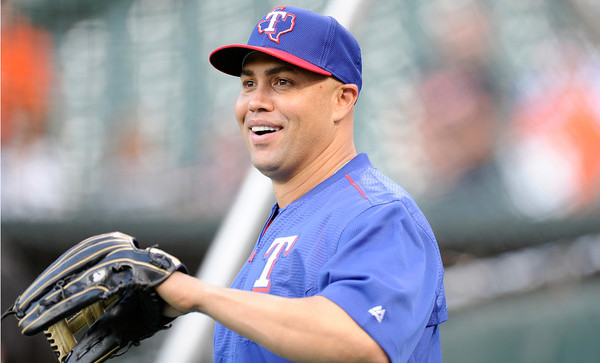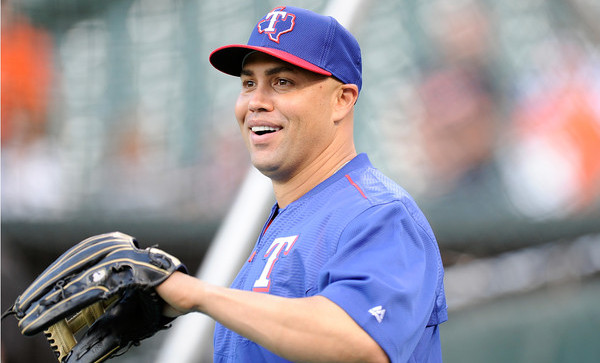 Arguably the best DH option for the Yankees is off the board. According to multiple reports, former Yankee Carlos Beltran has agreed to a one-year deal worth $16M with the Astros. He gets a full no-trade clause as well. Carlos and Brian McCann, together again.
The Yankees reportedly had interest in re-signing Beltran to replace McCann at DH, but Mark Feinsand says they never made him a formal offer. That doesn't mean much though. It just means they didn't put a piece of paper in front of him to sign, not that they didn't talk money.
Beltran, 39, hit .304/.344/.546 (135 wRC+) with 22 home runs in 99 games with the Yankees before being traded away as part of their deadline sell-off. He wasn't quite as good with the Rangers after the trade, hitting .280/.325/.451 (103 wRC+) with seven homers in 52 games.
Interestingly enough, Beltran's contract is worth less than the qualifying offer this offseason ($17.2M). A few days before the trade I said the Yankees shouldn't consider Beltran a qualifying offer candidate because he'd probably accept it, and while it wasn't a given, the money suggests it was a possibility.
There is no shortage of DH bats available in free agency. The big name is Edwin Encarnacion, but geez, I can't imagine the Yankees would pay huge money and forfeit their first round pick to sign a soon-to-be 34-year-old DH. They got rid of like four old and expensive DHs this year. Why rush to sign another?
Other free agent DH candidates include Matt Holliday, Mike Napoli, Chris Carter, and Brandon Moss. I suppose we shouldn't rule out Jose Bautista or Mark Trumbo either, though they're cut from the same "expensive and forfeit a pick" cloth as Encarnacion. That's not something the Yankees should be doing right now, I don't think.
When in doubt, bet on the Yankees targeting the lefty pull-hitter. That's their go-to demographic when looking for short-term roster fillers. Think Travis Hafner and Raul Ibanez. I guess that makes Moss the likely target? Ryan Howard, Colby Rasmus, Pedro Alvarez, and Michael Saunders are other possibilities.