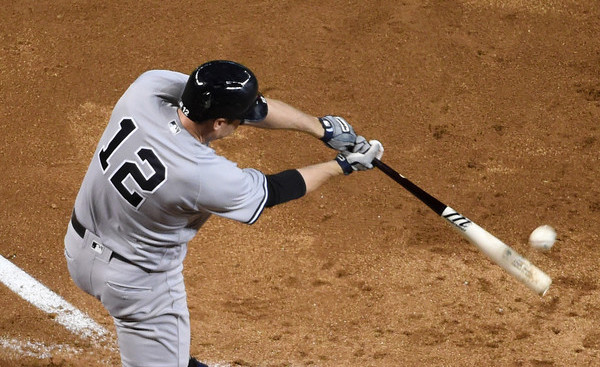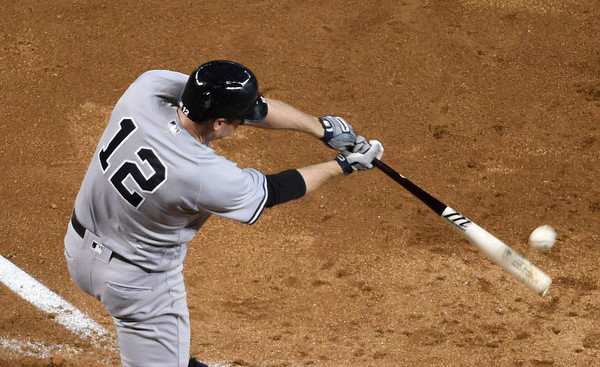 So far this offseason has been about addition and subtraction for the Yankees. They added Matt Holliday and Aroldis Chapman to improve the roster, but also subtracted Brian McCann to continue their rebuilding transitioning effort. The McCann trade with the Astros cleared up some payroll space and also netted the team two high upside Single-A pitching prospects.
The Yankees are still in addition and subtraction mode, based on everything we've heard the last few weeks. They still want to add pitching, starters and relievers, but they're also looking to trade veterans. Specifically Brett Gardner and Chase Headley, who are basically their last two tradeable veteran position players. The Dexter Fowler and Adam Eaton deals mean not many suitors exist for Gardner.
For Headley, the market is appears to be even more limited, which is kinda weird because it's much harder to find decent third base help than it is decent corner outfield help. In theory, anyway. Justin Turner has re-signed with the Dodgers, taking by far the best free agent third baseman off the market. Luis Valbuena is all that remains at this point, and he's coming back from hamstring surgery.
Brian Cashman said at the Winter Meetings last week that he has rejected trade offers for Headley, though we don't know the nature of those offers. They could have been "we'll give you this fringe prospect if you eat a bunch of money" non-offers for all we know. Or maybe there were no offers and Cashman was trying to drum up interest. Who knows? Here are the few potential landing spots I've identified for Headley.
Atlanta Braves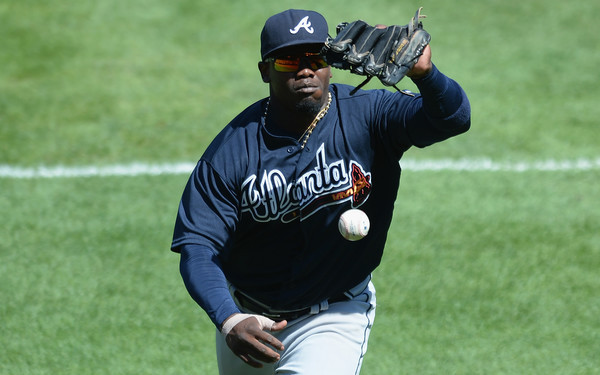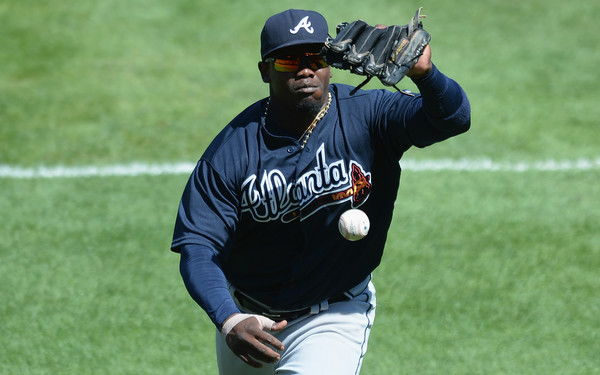 Current Third Basemen: Adonis Garcia and Sean Rodriguez
Why Would They Want Headley? The Braves are doing all they can to be somewhat competitive next season, when they open SunTrust Park. They've signed R.A. Dickey and Bartolo Colon as free agents, and traded for Jaime Garcia to beef up the rotation. Third base is another problem area. Rodriguez was signed to be a utility player, and Garcia, the ex-Yankees farmhand, was worth +0.9 fWAR and +0.2 bWAR in close to a full season of playing time in 2016, so yeah.
Headley is not all that expensive by today's standards, plus I'm sure the Yankees are at least open to the idea of eating some of the $26M he's owed the next two years, so he'd be another low risk short-term upgrade for the Braves a la Colon and Dickey and Garcia. Rio Ruiz, who I covered in a Scouting The Market post earlier this winter, is their top third base prospect and there's a chance he won't be a third baseman at all. Headley's an easy upgrade for Atlanta.
So Are They A Fit? Yes. The doesn't mean the Braves want to trade for Headley, necessarily, but he would fit their roster and current plan.
Boston Red Sox
Current Third Basemen: Pablo Sandoval and Brock Holt
Why Would They Want Headley? The BoSox traded their starting third baseman (Travis Shaw) and third baseman of the future (Yoan Moncada) this offseason, leaving them with short and long-term openings at the hot corner. Sandoval is coming back from major shoulder surgery and was terrible last time he played. Holt fits best as a part-time utility guy, not a full-time corner infielder.
So Are They A Fit? Nah. Not realistically. Even beyond the unlikelihood of a Yankees-Red Sox trade, the Red Sox are probably best off seeing what they have in Sandoval at this point. They owe him a ton of money and it's not going away.
St. Louis Cardinals
Current Third Baseman: Jhonny Peralta
Why Would They Want Headley? The Cardinals were in on Turner before he re-signed with the Dodgers because they're looking for ways to improve their infield, especially defensively. Peralta really struggled at the hot corner this past season after losing his shortstop job to Aledmys Diaz. Matt Carpenter is moving to first base full-time for defensive reasons, and Headley would be an upgrade over Peralta at the hot corner. Pretty easily at this point of Peralta's career too.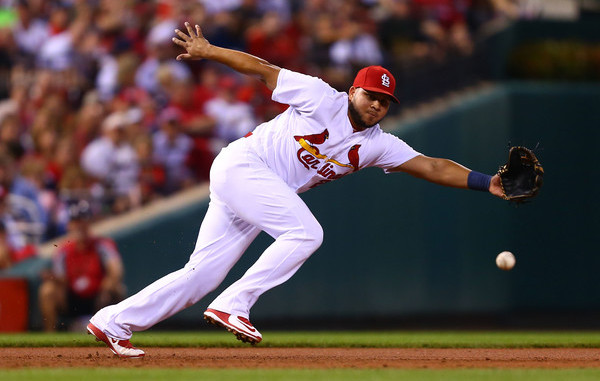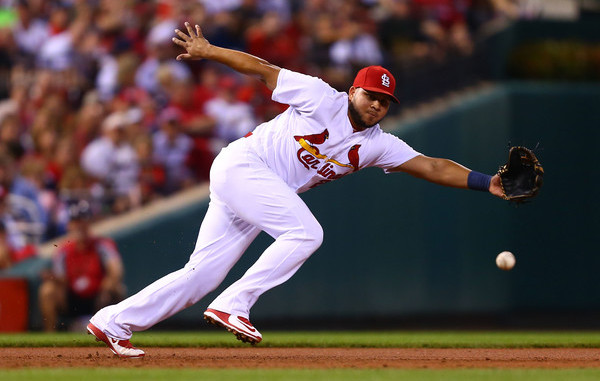 So Are They A Fit? Yes, though I don't think St. Louis is as gung-ho about adding a third baseman now that Turner is off the board. It seems like their thinking was "we can add Turner for just cash, and we've already given up out first rounder for Fowler, so let's do it." Trading pieces for Headley and then having to find a new home for Peralta might not be worth the trouble for the Cardinals.
San Francisco Giants
Current Third Baseman: Eduardo Nunez
Why Would They Want Headley? Like the Cardinals, the Giants dabbled in the market for Turner a few weeks ago, they were never as all-in as St. Louis. San Francisco has also reportedly considered a reunion with Sandoval, assuming they could get him from the Red Sox at an extremely discounted price. Third base help isn't necessarily a top priority, though based on the rumors, the Giants do seem to be keeping an eye out for an upgrade over Nunez.
So Are They A Fit? Eh, maybe. The Giants are over the luxury tax threshold following the Mark Melancon signing, and they reportedly do not want to add significant payroll. That would stand in the way of a Headley trade, even if the Yankees ate some money. Also, left field is their biggest roster hole. If they're going to take on dollars and go further over the luxury tax threshold, it'll be for outfield help, not a marginal upgrade over Nunez at third.
* * *
Keep in mind trading Headley means the Yankees would have to come up with a replacement third baseman. They have plenty of outfielders to plug into left field should Gardner be traded, but they don't have a ready made replacement third baseman. Ronald Torreyes and the recently signed Ruben Tejada would be the front-runners for the job. Maybe Rob Refsnyder too. Not great.
The Yankees are still trying to contend next season while continuing to get younger — you don't sign a closer to an $86M contract and not plan on contending right away — and they'll need competence at the hot corner themselves. Headley provides that. More than that, really, even if many fans don't seem to want to admit it. If the Yankees can trade Headley for some prospects and salary relief, great. But they'll likely be a worse team on the field afterwards, and based on their other offseason activity, that might not fly.