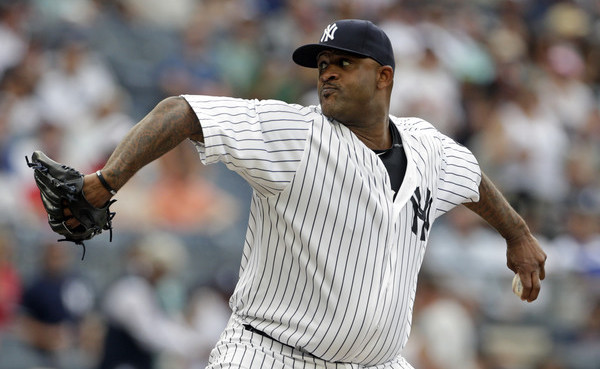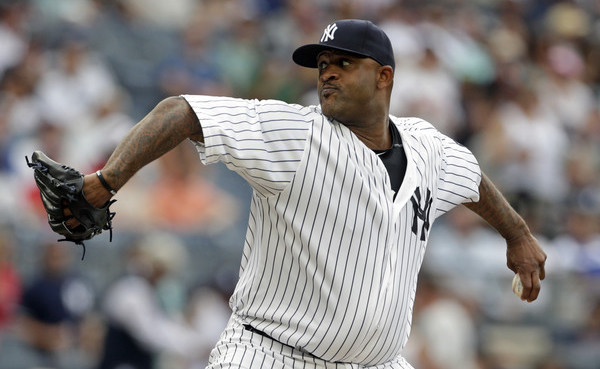 The 2017 Winter Meetings are in full swing down at the Gaylord National Resort & Convention Center just south of Washington, DC. Here are the day's Yankees-related rumors and here are some other bits of news and notes.
Sabathia doing well after knee surgery
At a charity event over the weekend, CC Sabathia told Evan Drellich he is doing well following right knee surgery earlier in the offseason. His throwing program is set to begin today. Sabathia had what the Yankees called a "routine clean-up" procedure on his knee after the season, the knee that has given him all that trouble in recent years. The procedure was planned well in advance. It wasn't a surprise or anything.
Sabathia, 36, is entering the final year of his contract, and he's probably the second best starter on the team right now. I know if the Yankees were facing a must win game and my choices to start were Sabathia or Michael Pineda, I'd go with Sabathia. Don't know about you. Sabathia reinvented himself as a cutter pitcher this summer and had his best season since 2012. I'm hopeful the new approach will allow him to remain effective at least one more year. Given his age and all those innings on his arm though, you never really know.
Tanaka wants to pitch in WBC
Even after pitching in the 2009 and 2013 events, Masahiro Tanaka would like to pitch in the World Baseball Classic next spring, he told the Japan Times. "There's been no development (in my roster status), but of course I have the motivation (to play)," he said. Tanaka threw 9.1 innings across one start and seven relief appearances in the 2009 and 2013 WBCs. He won the title with Japan in 2009.
Japan nor any other team has released their final 2017 WBC roster. Those aren't due until January. Interestingly enough, Japan did not take any MLB players in the 2013 WBC. Not even Ichiro. It was all NPB players. It's unclear if that's a new policy or just a one-time blip. They did use MLB players in the 2006 and 2009 WBCs. If Tanaka wants to pitch, the Yankees can't stop him. I don't like the idea of him throwing intense innings in March any more than you do. Blah. Tanaka is one of several Yankees who could wind up playing in the WBC.
Otani hopes to come to MLB next offseason
According to the Japan Times
, Nippon Ham Fighters ace Shohei Otani has told the team he wants to be posted next offseason. He signed a new one-year contract with the (Ham) Fighters over the weekend, ensuring he won't be posted this winter, but next winter is apparently his target. "I know that the club will respect my will whenever I decide I want to go (to MLB). It is pleasing to get that support and I'm thankful for it," said Otani.
Otani, who has been working out with Tanaka this offseason, is the best player in the world not under contract with an MLB team. You could argue he's the best hitter and pitcher not in MLB. Otani will turn 23 in July, meaning he will be subject to the international hard cap put in place by the new Collective Bargaining Agreement. My guess is MLB and the MLBPA will agree to make Otani exempt from the hard cap. Either that, or he's going to come over when his earning potential is severely limited.