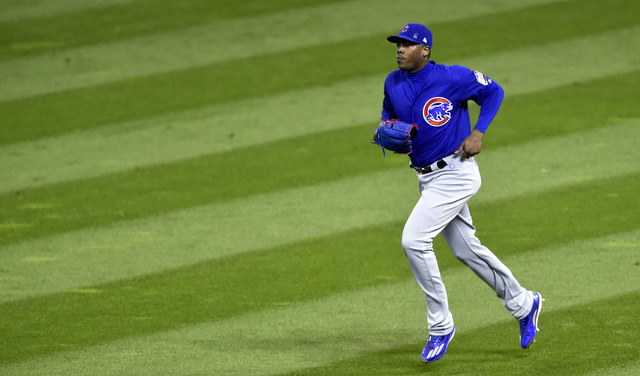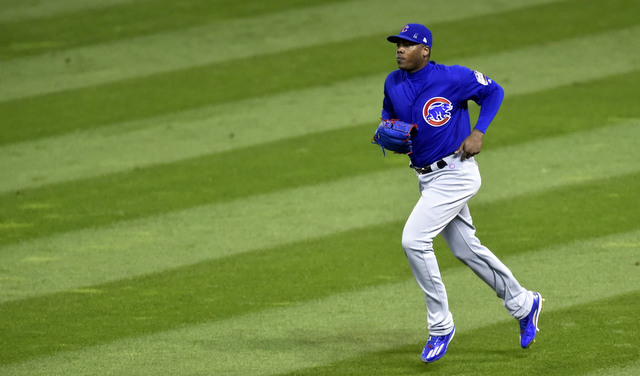 The Yankees came into the offseason seemingly determined to spend huge on a closer, and as a result, they've handed out by far the largest reliever contract in baseball history. Ken Rosenthal says the Yankees are bringing back Aroldis Chapman on a five-year contract worth $86M. There's an opt-out after the third year. Marly Rivera says the deal includes a no-trade clause for three years, and the Yankees can't trade him to a team in California. That's oddly specific, but whatever.
Prior to Chapman's deal, the largest reliever contract was Mark Melancon's recent deal with the Giants. They gave him four years and $62M. Jonathan Papelbon's original four-year, $50M contract with the Phillies back in the day was the largest reliever contract ever coming into this offseason. The history of long-term reliever contracts is just awful, but the Yankees had to have their man. What's done is done.
Chapman, 29 in February, spent the first half of the 2016 season with the Yankees after coming over from the Reds last offseason. The Yankees were able to acquire him at an extreme discount because he was under police (and MLB) investigation for an alleged domestic violence incident. Chapman dominated for a few weeks following his 30-game suspension, then was traded to the Cubs at the deadline and helped them win the World Series.
Between the Yankees and Cubs, Chapman pitched to a 1.55 ERA (1.42 FIP) with 40.5% strikeouts and 8.1% walks in 58 total innings. He'd walked 11.7% of batters faced from 2013-15, and the five-year deal suggests the Yankees think the sudden drop in walk rate is here to stay. I'm not sold, but whatever. Chapman was pretty excellent even when he was walking a top of batters.
The signing means Dellin Betances will slide back into a setup role and resume duties as Joe Girardi's eighth inning guy. I think he's more valuable to the team in that role because he can put fires out in the seventh inning at times, rather than be married to the ninth. I had zero concerns about Betances as closer. The Yankees are just better off with him being available earlier in games.
Now that the all-important closer is on board, the Yankees can focus on reinforcing the rotation and perhaps adding some more middle reliever depth. Brett Gardner and Chase Headley have been on the trade block all winter, and I expect the team to continue pursuing deals. It seems getting a closer was the Yankees' most important piece of offseason business, and that has now been addressed.