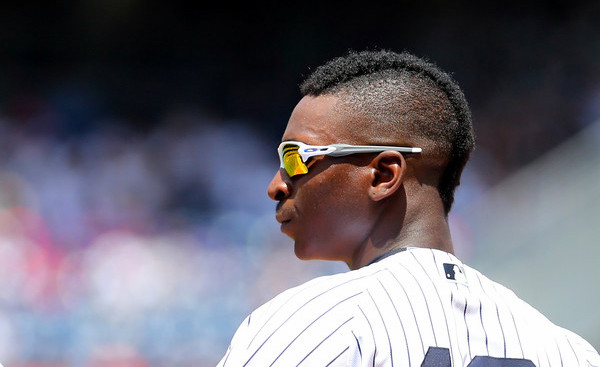 According to Jon Morosi, dedicated WBC newsman, Didi Gregorius is expected to play for the Netherlands in the upcoming 2017 World Baseball Classic. None of the rosters have been officially announced yet, though that should happen reasonably soon. The tournament begins March 6th and the Netherlands opens pool play in South Korea, so Didi has a long flight ahead of him.
There are currently six Dutch players in the big leagues, and Morosi says all of them will play in the WBC except Kenley Jansen. That means Gregorius will share an infield with Andrelton Simmons, Xander Bogaerts, Jurickson Profar, and Jonathan Schoop. The rest of the roster will be made up of players from Honkbal Hoofdklasse, the highest level of pro ball in the Netherlands.
Last week Bogaerts told Brian MacPherson he's going to play third base at the WBC while Simmons mans shortstop, meaning Gregorius will either have to play second base (Schoop's position) or designated hitter. It's entirely possible Didi will end up getting starts at second, short, and DH in the tournament. We'll see. He's one of the team's best players, so he'll be in the lineup one way or another.
Gregorius did not play in any of the previous WBCs, and since his roster spot with the Yankees is secure, he has nothing to lose by playing in the event. It wouldn't make sense for, say, Luis Cessa to go pitch for Mexico in the WBC when he's trying to win a rotation spot with the Yankees, you know? Gregorius isn't competing for his job. He knows he is New York's starting shortstop.
The final WBC rosters will be announced in the coming weeks. We know Dellin Betances will pitch for the Dominican Republic and Masahiro Tanaka will not pitch for Japan, and that's about it right now. The Yankees have a few other players who could represent their country in the WBC.