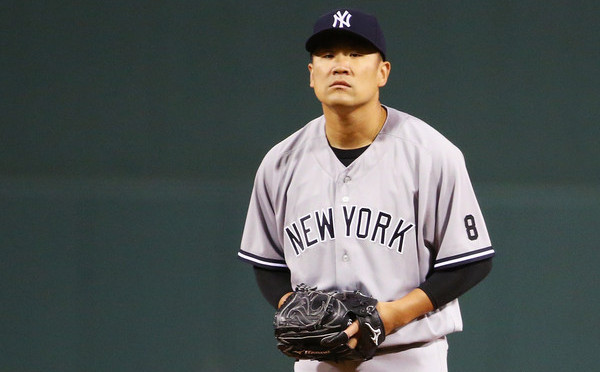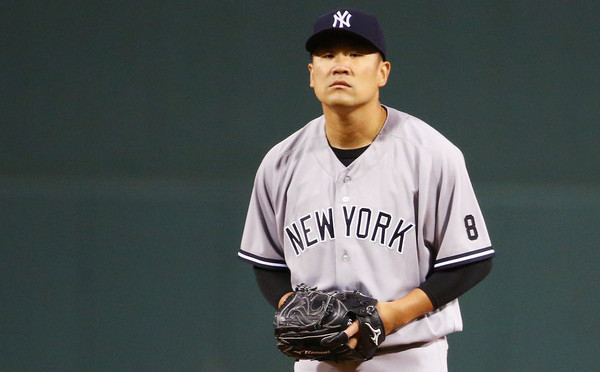 While speaking at an event in Japan on Monday, Masahiro Tanaka confirmed he will not participate in the 2017 World Baseball Classic, according to the Associated Press. He didn't given a specific reason for his decision. "Taking various things into consideration, it would be difficult so I will not participate," he said. The tournament begins March 6th.
Tanaka, who was part of Japan's roster in both the 2009 and 2013 WBCs, said he wanted to pitch in the 2017 event back in December. Apparently something changed his mind since then, perhaps even the Yankees. That said, the Yankees had no control over the situation. They couldn't prevent Tanaka from participating in the WBC. Brian Cashman confirmed it.
Japan released a partial roster late last month that included 19 players, but only one big leaguer: outfielder Nori Aoki. The Associated Press report says the rest of the roster is expected to be made up of players from Nippon Pro Baseball. Japan has used big leaguers in the past, most notably Ichiro Suzuki and Daisuke Matsuzaka, but they've gotten away from that in recent WBCs. Their entire 2013 WBC roster was NPB players.
The WBC added a new rule this year that allows each team to add two pitchers to the roster after each round of the tournament, which is pretty blatantly an attempt to get Clayton Kershaw to commit to Team USA and pitch in the Championship Game at Dodger Stadium should they advance. Kershaw would be able to spend Spring Training with the Dodgers and then make the one quick WBC start.
Anyway, when the WBC announced that rule change, I wondered whether Japan would attempt to woo Tanaka (and Yu Darvish?) to pitch in the later rounds of the tournament, should they advance. That new rule is a good way for teams to get big name pitchers to commit to the WBC and add some excitement while allowing the players to remain in Spring Training with their big league team for most of March.
At some point very soon the 16 WBC teams will announce their official rosters for the tournament. Right now Dellin Betances is the only Yankee to commit to the event, as far as we know. He'll pitch for the Dominican Republic. Minor leaguers Tito Polo and Carlos Vidal figure to play for Colombia after suiting up for the qualifying tournament last spring. The Yankees have other WBC candidates too.