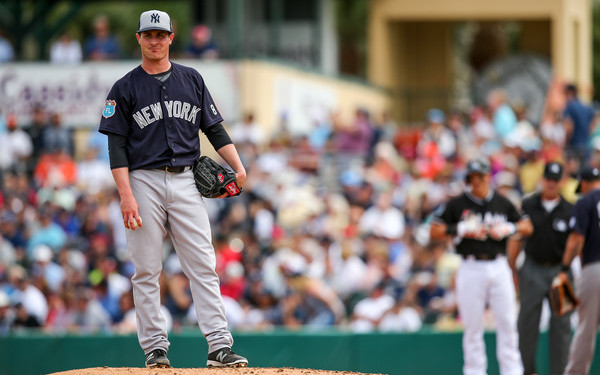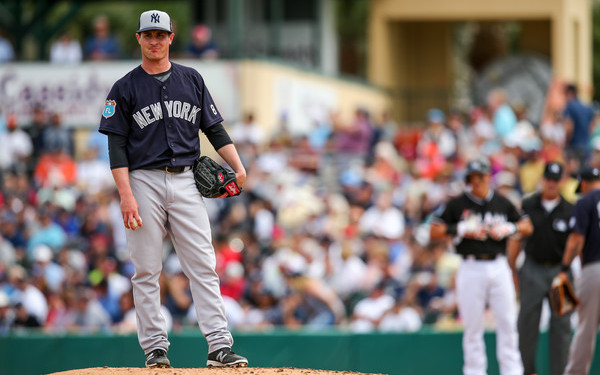 According to Matt Eddy, the Yankees have re-signed right-hander Nick Rumbelow and infielder Cito Culver to minor league contracts. Rumbelow was designated for assignment and released earlier this offseason in a 40-man roster space saving move. Culver became a six-year minor league free agent following the season.
Rumbelow, 25, missed just about the entire 2016 season with Tommy John surgery. He blew out his elbow during his very first outing with Triple-A Scranton. Rough. By all accounts his rehab is going well and Rumbelow will be able to return to game action at some point in the first half next year.
During the 2015 season Rumbelow had a 4.02 ERA (3.84 FIP) with 22.1% strikeouts and 7.4% walks in 15.2 shuttle innings with the Yankees. He also had a 4.27 ERA (2.72 FIP) in 52.2 Triple-A innings that year. Once healthy, Rumbelow figures to jump right back on to the bullpen shuttle. He has a minor league option remaining.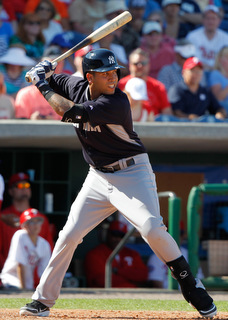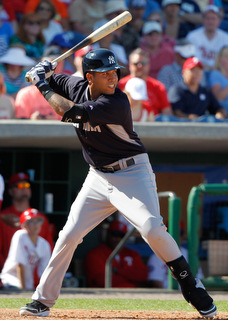 The 24-year-old Culver was New York's first round pick (32nd overall) back in 2010 and it would be an understatement to say he hasn't developed as hoped. He's a career .231/.307/.319 (81 wRC+) hitter in over 3,000 minor league plate appearances, though he is a fantastic defender. Culver's a very good gloveman.
Last season was probably the best of Culver's career. He managed a .248/.312/.348 (86 wRC+) batting line with Double-A Trenton and Triple-A Scranton while playing all over the infield. Culver's a non-prospect these days and figures to again fill a utility role at Double-A and Triple-A in 2017.
I'm curious to see whether Rumbelow or Culver received an invite to Spring Training. It might seen pointless in Rumbelow's case given his injury, but a non-roster invite means big league lodging and meal money and all that. It's a heck of a lot better than rehabbing over in minor league camp. That's for sure.
In addition to Rumbelow and Culver, the Yankees have also signed infielders Ruben Tejada and Donovan Solano, lefty Jason Gurka, and catcher Kellin Deglan to minor league deals this winter.