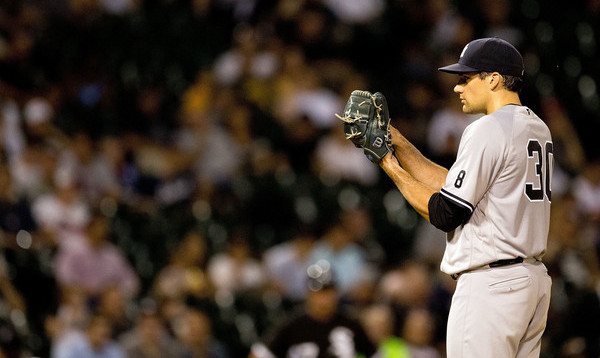 According to multiple reports, the Rays and Nathan Eovaldi have agreed to a one-year contract worth $2M. It's a big league deal, so he's going on their 40-man roster. The contract includes a club option for 2018, and since Eovaldi won't pitch at all in 2017, the option is key. Tampa Bay will rehab him and hope it pays off one year from now.
Eovaldi, who turns 27 tomorrow, underwent his second Tommy John surgery last August. He also had surgery to repair his flexor muscle, which he said was torn completely off the bone. Yikes. Brian Cashman confirmed the Yankees discussed a reunion with Eovaldi earlier this winter. Apparently he had other ideas.
The Yankees released Eovaldi back in November to clear a 40-man roster spot. He was projected to earn roughly $7M through arbitration in 2017 before becoming a free agent next winter, so keeping him made no sense. Why pay the guy $7M to not pitch next year when he could leave as a free agent after the season? Exactly.
Eovaldi spent two seasons with the Yankees, throwing 279 innings with a 4.45 ERA (4.11 FIP). He had his moments, specifically in the second half of the 2015 season, otherwise Eovaldi remained an enigma. So long, Nasty Nate. Good luck when you're not facing the Yankees.