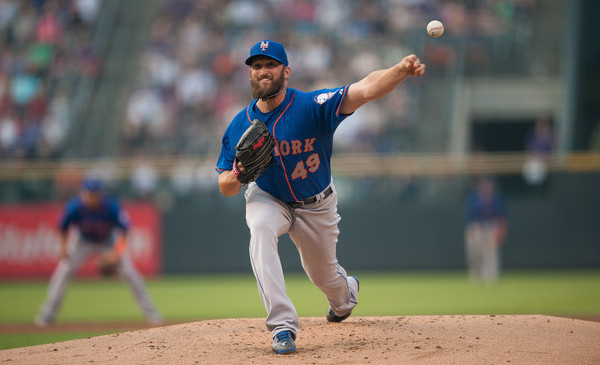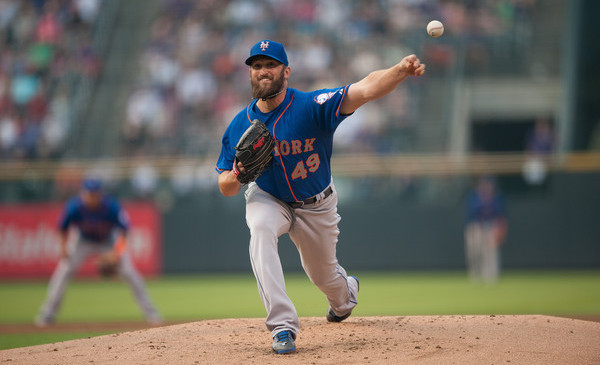 Monday: Ken Davidoff has the financial details. The deal will pay Niese a $1.25M base salary at the big league level, with another $750,000 available in incentives. He has separate incentives based on whether he is a starter or reliever, though the max value of the contract remains $2M either way.
Sunday: The Yankees have added some veteran rotation depth. According to multiple reports, the club has agreed to a minor league contract with left-hander Jon Niese. He is reportedly in Tampa and either has taken his physical already, or will do so soon. Niese's season ended in late-August due to knee surgery, so the physical isn't necessarily routine.
Niese, who turned only 30 in October, had a 5.50 ERA (5.62 FIP) in 121 innings spread across 20 starts and nine relief appearances for the Pirates and Mets last year. As I wrote in our Scouting the Market post a few weeks back, Niese pitched through knee pain for much of the season. He said it started bothering him in June, and, well:
| | IP | ERA | FIP | K% | BB% | GB% | HR/9 |
| --- | --- | --- | --- | --- | --- | --- | --- |
| First 12 starts | 71 | 3.93 | 5.10 | 15.8% | 7.7% | 55.0% | 1.52 |
| Last 17 games | 50 | 7.74 | 6.35 | 16.5% | 9.8% | 45.8% | 2.34 |
It's impossible to know how the injury — Niese had a torn meniscus and had the knee scoped, so he should be good to go by now — affected Niese on the mound, though the timeline matches up. Niese said it started bothering him in June and that's when his performance went in the tank. The minor league deal means it'll cost the Yankees nothing to see if he can return to his 2012-15 form (3.79 ERA and 3.78 FIP) with a healthy knee.
The Yankees will reportedly look at Niese as both a starter and reliever, which makes sense. They have two openings in the rotation and a few more in the bullpen. The club has been looking for another lefty reliever pretty much all winter, and while Niese has spent most of his career as a starter, he has relieved in the past. He was in the bullpen for the Mets 2015 postseason run, for example.
I'm a fan of the move. I don't expect Niese to come in and throw 180 innings far-above-average innings, but he's been a ground ball lefty throughout his career, and those guys are always welcome at Yankee Stadium. The minor league deal is no risk. Healthy Niese could prove to be a nice little pickup.