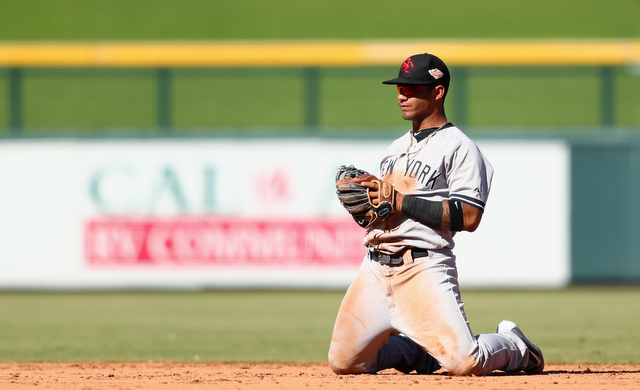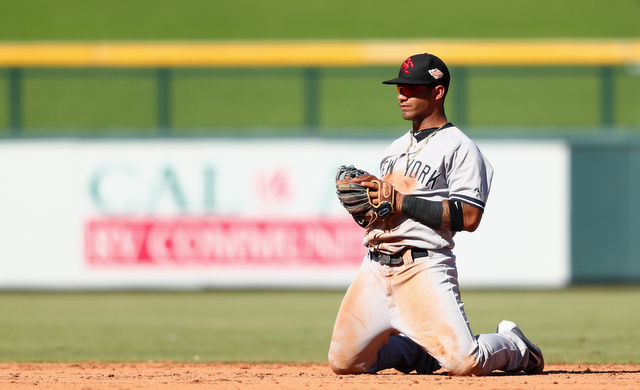 The season is over for Gleyber Torres. The Yankees announced this afternoon that their top prospect, and one of the best prospects in baseball, will soon undergo Tommy John surgery on his left elbow. Torres tore his ulnar collateral ligament when he hyper-extended his elbow on a play at the plate over the weekend.
Here is video of the play:
Initial x-rays came back negative, but additional tests Monday showed the ligament tear. I suppose the silver lining here is that the injury is not to his throwing elbow. Torres is expected to be ready to go in time for Spring Training. The Tommy John surgery rehab timetable for position players is much shorter than it for pitchers.
Torres, 20, came over from the Cubs in the Aroldis Chapman trade last summer. He hit .287/.383/.480 (142 wRC+) with 14 doubles, seven homers, a 20.0% strikeout rate, and a 12.8% walk rate in 55 games and 235 plate appearances between Double-A and Triple-A this season.
Reports indicated the Yankees were planning to call up Torres later this season to take over at third base, though obviously that is off the table now. Baseball, man, It can be a real son of a bitch. Get well soon, Gleyber.