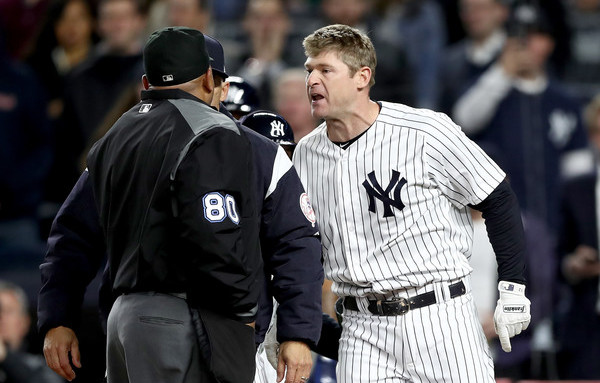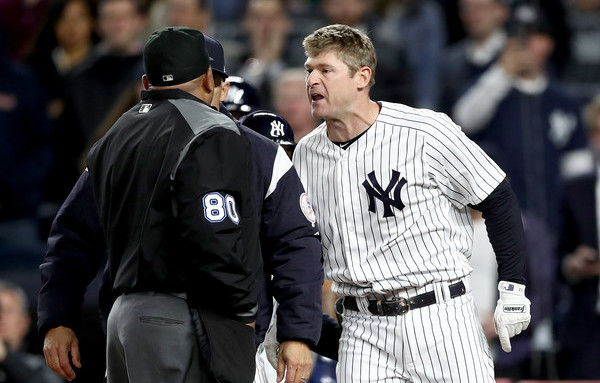 At some point soon, perhaps tomorrow, the Yankees will get some help at first base. Their first basemen have hit a combined .162/.275/.288 (32 OPS+) so far this season, which is easily the worst production from the position in baseball. Thankfully both Tyler Austin and Greg Bird are on minor league rehab assignments, and Austin could be activated very soon. Bird shouldn't be too far behind.
Third base is another matter. Everyone is healthy and the Yankees have still received a .223/.292/.330 (68 OPS+) batting line from the position. And that's with Chase Headley's amazing April. He's crashed hard these last six or seven weeks. It's actually pretty amazing the Yankees are in first place with the second best run differential in the league despite getting so little from the corner infield positions.
Anyway, according to Nick Cafardo, the Yankees are in the market for a new third baseman. "The Yankees are shopping for a third baseman, according to major league sources," says Cafardo's one-sentence report. We've already heard the Yankees are grooming Gleyber Torres to take over at the hot corner this year, and now we're hearing they're looking for outside help. Let's talk about this.
1. Does this pass the sniff test? The important question with every rumor. Yes, this one passes the sniff test. Headley has been terrible and it's only logical that the Yankees would look for an upgrade, especially since they're in contention. Maybe if they were having the down rebuilding year many expected, they wouldn't worry about it too much and ride things out with Headley until Torres or whoever was ready. That isn't the case though. Third base is a major weakness for a first place team, and that first place team is looking for help.
2. What are the conditions? Now, that all said, I don't think the Yankees are going to go all out for third base help. They're still identifying themselves as a team in transition with a focus on getting younger. Also, the plan to get under the luxury tax threshold soon (i.e. 2018) is still very much in place. That means these two statements are very likely true:
The Yankees are not going to take on a sizeable multi-year contract.
The Yankees aren't going to trade any of their top prospects.
There are always exceptions — I don't think they'd run away if, say, the Mariners made Kyle Seager available — though for the most part, I think those two statements are true. The Yankees are not going to trade their best prospects and they're not going to jeopardize the plan to get under the luxury tax threshold. Other considerations like handedness (a lefty would help balance the lineup) and hitting style (high strikeout vs. high contact, etc.) are secondary.
3. So who's available? Alright, let's get down to business. The Yankees reportedly want a new third baseman, so would could be available? The best place to start is always with the last place teams since they're most likely to sell, though I get the sense the Blue Jays won't be open to trading Josh Donaldson to the Yankees. Here is a preliminary list of third base trade candidates, listed alphabetically:
Todd Frazier, White Sox: A solid defender and he'll be a free agent after the season, which fits the luxury tax plan, but he's also hitting .195/.306/.396 (88 wRC+). Name value > actual production.
David Freese, Pirates: Hitting .258/.361/.411 (109 wRC+) this year with his usual okay-ish defense. Freese is owed a reasonable $4.25M next year with a $6M option for 2019.
Jed Lowrie, Athletics: Lowrie, a switch-hitter, was a regular third baseman as recently as 2015, and he's hitting .293/.360/.483 (132 wRC+). His contract includes a $6M option for 2018. Hmmm.
Mike Moustakas, Royals: Almost certainly the best third baseman likely to be available. He's a rental, he's hitting .255/.295/.510 (109 wRC+), and he can play the hell out of the hot corner.
Martin Prado, Marlins: Currently on the DL with a nagging hamstring issue that has limited him to only 17 games this year. Prado is owed $28.5M from 2018-19, which is a bit of a problem.
Trevor Plouffe, Athletics: Meh. Another rental, so that's good, but Plouffe is hitting .216/.278/.351 (71 wRC+) and has been trending downward for a while now. Plus he's a crummy defender.
Yangervis Solarte, Padres: Never Nervous Yangervis is hitting .250/.329/.353 (86 wRC+) while primarily playing second base this year. He's due $4.125M next year with club options for 2019 ($5.5M) and 2020 ($8M).
So that's the list for now. Things can and will change in the coming weeks as teams fall out of the race/get back into it, players get hurt, rookies emerge, that sort of thing. I'd say Freese and Prado are the least likely players on that list to be traded before the deadline.
The way I see it, Frazier is the big name, Moustakas is the best player, and Lowrie is the most sensible target. The Yankees might be able to pry Lowrie loose without trading one of their top ten prospects, and he wouldn't threaten the luxury tax plan since this is the final guaranteed year on his contract. Both Ken Rosenthal and Susan Slusser say the A's are likely to trade him. Hmmm indeed.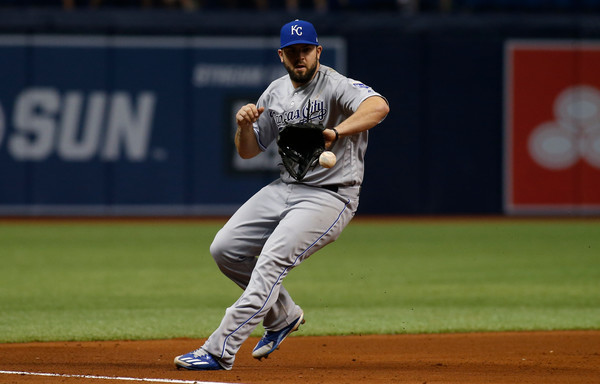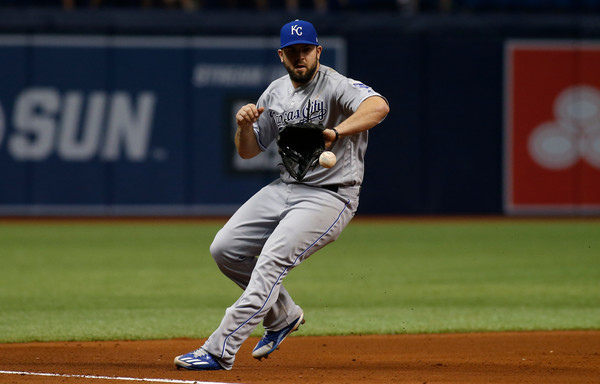 4. Whither Headley? Okay, so the Yankees go out and get a new third baseman. What do they do with their old third baseman? Pretty much the only thing they can do. Turn him into a bench player. Headley would be a backup at first and third bases, and maybe a defensive replacement at the hot corner in the late innings, depending who the Yankees acquire. (Plouffe would need a defensive caddy, for example.)
Last season the Yankees showed they are willing to reduce a pricey veteran's playing time when a better option emerges. Brian McCann lost playing time to Gary Sanchez. Mark Teixeira lost playing time to Tyler Austin. That said, pushing aside a veteran for an up-and-coming kid is different than pushing aside a veteran for another veteran picked up in a trade. I don't think the Yankees will have any trouble doing that though. The Yankees are out there looking for third base help because Headley is forcing them to.
5. Whither Gleyber? I can see it now. The Yankees trade for a third baseman and everyone wonders why they didn't just call up Torres. "The Yankees hate young players!" will be said by someone, somewhere, as Sanchez and Aaron Judge hit balls to the moon and Luis Severino and Jordan Montgomery start two out of every five days. It's inevitable. If the Yankees add a veteran, many folks will wonder why they blocked Torres. Take it to the bank.
In reality though, Torres is a 20-year-old who has played only 43 games above Single-A ball. He's a very good 20-year-old! But he's still a 20-year-old. And his first two weeks in Triple-A have produced an .194/.356/.222 (80 wRC+) batting line and four errors in eleven games. Trading for a veteran third baseman and keeping Torres in Triple-A would be a completely reasonable move that would in no way indicate the Yankees have soured on Gleyber or anything like that. The Yankees are reportedly grooming Torres to take over at third base, but only if he forces the issue. Right now, he's not.
* * *
The longer the Yankees stay in the race and the longer Headley continues to do this, the louder the cries with be for a new third baseman, whether it's Torres or a trade target or whoever. Now that we're into June, trade discussions figure to heat up as the rebuilders resign themselves to, well, another year of rebuilding. My guess is the Yankees would prefer to go with Torres at third base later this year, so I think they'll be patient, see how Gleyber adjusts to Triple-A, and let the third base trade market come to them over the next few weeks.