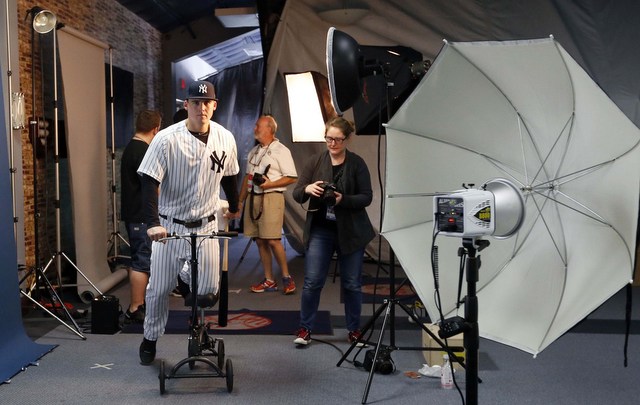 The Yankees have activated Tyler Austin off the 60-day disabled list and optioned him to Triple-A Scranton, the team announced. They had an open 40-man roster spot, so no other move was required. The 40-man is now full.
Optioning Austin to Triple-A comes as a bit of a surprise, only because New York's first basemen have been a disaster all season. You'd think they'd want to give Austin a shot rather than stick with Chris Carter, but apparently not. I guess they're going to roll with Carter (and Rob Refsnyder) until Greg Bird returns, which could be in a few days.
Austin, 25, fouled a ball off his foot/ankle during batting practice early in Spring Training and suffered a fracture. He started a minor league rehab assignment two weeks ago and went gone 15-for-44 (.341) with two doubles, two triples, and one home run in 13 games.