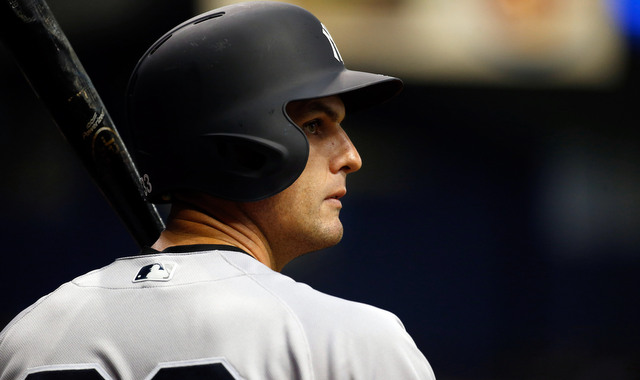 Greg Bird will finally have his troublesome right ankle fixed. Joe Girardi said this afternoon Bird will have surgery tomorrow after seeing yet another specialist earlier today. The surgery comes with a six-week rehab timetable, and it's possible he will return sometime in September.
Bird has been out since early May with soreness in the ankle stemming from a foul ball back in Spring Training. He's received multiple cortisone shots and seen several specialists, and apparently the diagnosis is inflammation in his os trigonum, which is an extra bone in his ankle. The surgery will shave down (or remove) the bone.
Prior to the injury Bird hit .100/.250/.200 (29 wRC+) with one home run in 72 plate appearances. He didn't look comfortable at the plate at all and his timing was way off. Bird hit the snot out of everything in Spring Training, then all of a sudden he looked lost. An ankle injury would explain it. You need a solid base underneath you to hit.
With Bird definitely sidelined for most of the second half, the Yankees could pursue one of the rental first base options on the trade market. Yonder Alonso, Todd Frazier, Lucas Duda … there are others out there too. They could also stick with the Ji-Man Choi/Garrett Cooper platoon. We'll see.
Bird missed the entire 2016 season following shoulder surgery, so he's going to miss close to two full seasons between the shoulder and ankle. That's rough. He's missing basically his entire age 23 and 24 seasons. That's a lot of development time at a crucial age Bird won't get back. Hopefully he comes back healthy and strong after surgery.