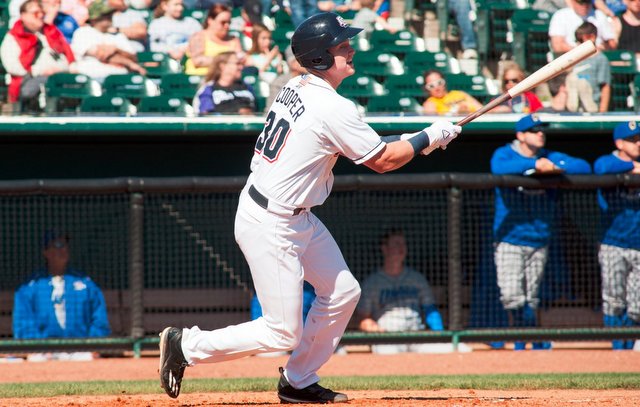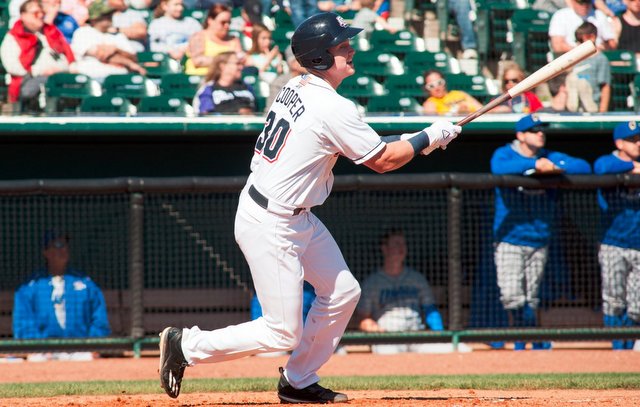 A trade! A small one, but a trade nonetheless. The Yankees have shipped lefty reliever Tyler Webb to the Brewers for Triple-A first baseman Garrett Cooper, both teams have announced. This is very much a spare part for spare part trade. The Yankees need first base help and the Brewers need a lefty reliever, so they got together for a minor deal.
Cooper, 26, is hitting .366/.428/.652 (171 wRC+) with 17 homers in 75 Triple-A games this season, though he's playing in an extreme hitter's park in Colorado Springs. So far this year's hit .442/.503/.829 at home and .300/.359/.500 on the road, in all the other hitter friendly Pacific Coast League ballparks. Consider yourself forewarned: don't read too much into the overall stat line.
The Yankees are tentatively scheduled to face four left-handed starters in the first give games of the second half, so I think there's a decent chance the right-handed hitting Cooper will join the Yankees in Boston tomorrow for his MLB debut. They've been use Austin Romine as a platoon first baseman in recent weeks and no. Just no. I highly doubt the Yankees are looking at Cooper as a long-term first base solution. He's a Tyler Austin replacement, basically.
Webb, 27 next week, has allowed three runs in six innings with the Yankees this year. He also has a 3.24 ERA (2.15 FIP) in 33.1 Triple-A innings. This was his fourth year spending time at Triple-A. The Pirates took a look at Webb as a Rule 5 Draft pick in Spring Training, and, when he didn't stick, he cleared waivers and was returned to the Yankees. Going to the Brewers should be a pretty good opportunity for Webb.
With Webb gone and Tommy Layne recently released, the Yankees are left with Chasen Shreve as their only real lefty reliever option. (Not counting Aroldis Chapman.) There's Joe Mantiply in Triple-A, and I guess they could give Caleb Smith or Dietrich Enns a try in relief, but that's about it. The Yankees have been looking for a lefty reliever since the offseason and there's no reason to think that'll change.
The Yankees now have an open 40-man roster spot and an open 25-man roster spot, both of which could go to Cooper if he is called up. I suppose the other alternative is playing Matt Holliday, who is tentatively scheduled to come off the disabled list tomorrow, at first base and continuing the four-man outfield rotation. Hmmm. Then again, the Yankees would be playing both Brett Gardner and Jacoby Ellsbury against lefties in that scenario. We'll see.