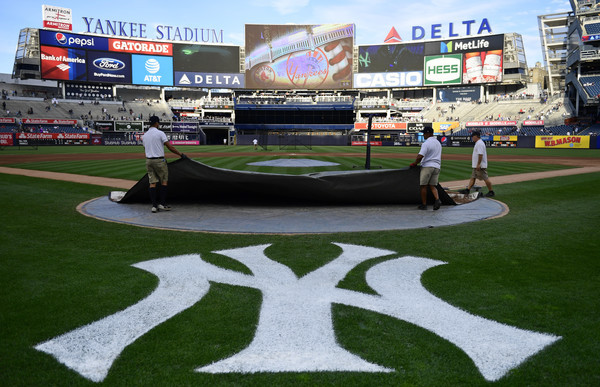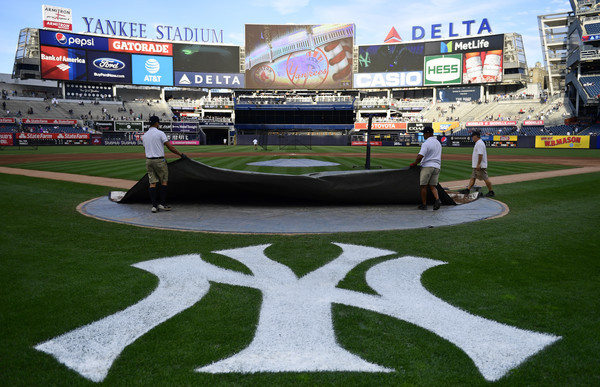 Earlier this afternoon the Yankees announced they will "significantly" extend the protective netting at Yankee Stadium and George M. Steinbrenner Field in Tampa next season. This comes nearly two weeks after a little girl was hit in the face by a Todd Frazier foul ball line drive, sending her to the hospital for several days.
Here is the team's statement:
The New York Yankees announced today that they will significantly expand the protective netting during the upcoming offseason at both Yankee Stadium and George M. Steinbrenner Field.

As previously announced, the Yankees consulted (and are continuing to consult) with architects, engineers, netting manufacturers and Major League Baseball to analyze and determine the best and most appropriate type of netting material, color and installation methods.  We have also considered comments from our great fans.

While the current protective netting meets the recommended guidelines established by Major League Baseball, the additional protective netting we are planning to install for the 2018 season will exceed the current guidelines established by the Office of the Commissioner of Major League Baseball.

Further information will be made available when our installation plans are finalized.
I've been begging for extended netting for years now. Not just at Yankee Stadium but all around the league. Players are bigger and stronger than ever before and the ball is flying around the park. It's not realistic to expect people to pay attention at every moment, nor is it is realistic to expect the average fan to stop a 100 mph line drive even when they are paying attention. I hate to break it to you folks, but you're not as athletic as you think.
Several teams announced they will extend the netting at their ballparks in the days immediately after the little girl was hurt. The Yankees have finally joined it. It's a damn shame a child had to get hit by a line drive for this to finally happen, but better late than never.