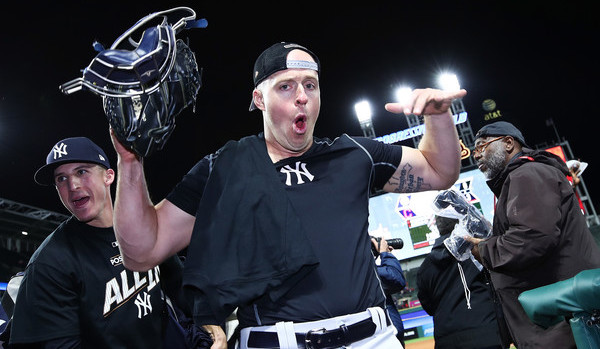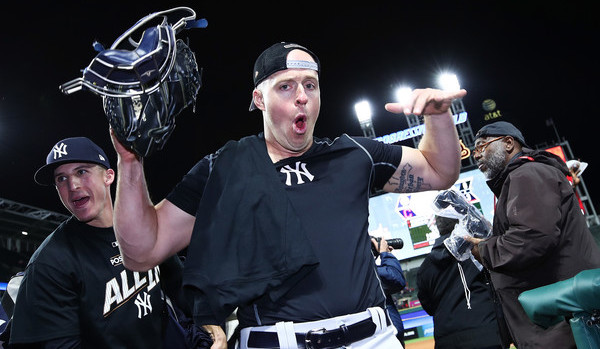 The Kratzken is back. The Yankees have re-signed journeyman catcher Erik Kratz to what I assume is a minor league contract, his representatives at JMG Baseball announced. He was on the roster as the third catcher in September after coming over in a cash trade with the Indians. The Yankees outrighted him and he elected free agency after the season.
Kratz, 37, went 2-for-2 with a double in September and is the all-time franchise leader with a 2.500 OPS (min. two plate appearances). True story. Kratz hit .270/.359/.472 (132 wRC+) with 13 homers in 86 Triple-A games before the trade. He is a career .203/.250/.366 (63 wRC+) hitter in the big leagues, though 24 homers in 649 plate appearances is pretty cool.
My guess is the Yankees are penciling Kratz in as Kyle Higashioka's backup with Triple-A Scranton next year, though I suppose it is possible he will get a chance to wrestle the big league backup job away from Austin Romine. Kratz traveled with the Yankees throughout the postseason even though he wasn't on the roster. He must've made a nice impression.