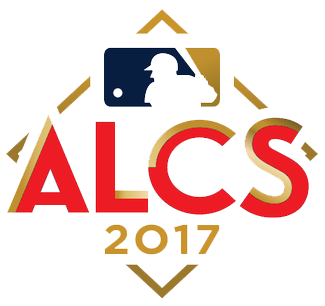 Welcome to the best-of-three ALCS. The Astros won the first two games, the Yankees the last two games. It's a new series, and it starts this evening at Yankee Stadium, where the Yankees are undefeated this postseason. They're a perfect 5-0 at home and have outscored their opponents 30-12 in the five games, which of course includes three elimination games.
Today's game will determine which is the greater baseball force: Dallas Keuchel against the Yankees or the Yankees at Yankee Stadium. Well, I suppose we don't have to get an answer. Keuchel could dominate and the Yankees could win anyway thanks to a rally against the Astros bullpen, the same way Lance McCullers Jr. dominated and the Yankees won anyway yesterday. That'd be fun, even if I'd love an easy win one of these days.
More importantly, today's game will decide whether the Yankees go to Houston needing to win one game or two this weekend. Going to Houston needing to win two games would be awfully tough. Doable, sure, but a win this afternoon at home would make life sooo much easier. With the off-day tomorrow, I expect to see Joe Girardi be very aggressive with his top relievers to nail down this win. Here are the starting lineups:
Houston Astros
1. CF George Springer
2. RF Josh Reddick
3. 2B Jose Altuve
4. SS Carlos Correa
5. 1B Yulieski Gurriel
6. 3B Alex Bregman
7. DH Carlos Beltran
8. LF Marwin Gonzalez
9. C Brian McCann
LHP Dallas Keuchel
New York Yankees
1. LF Brett Gardner
2. RF Aaron Judge
3. C Gary Sanchez
4. SS Didi Gregorius
5. CF Aaron Hicks
6. 2B Starlin Castro
7. 1B Greg Bird
8. 3B Todd Frazier
9. DH Chase Headley
RHP Masahiro Tanaka
It has been a stunningly beautiful day in New York. Sunny and cool. Pretty much perfect weather, baseball or otherwise. It'll be a bit chilly tonight, of course. Today's game will begin at 5pm ET and FOX Sports 1 has the broadcast. Enjoy the game.