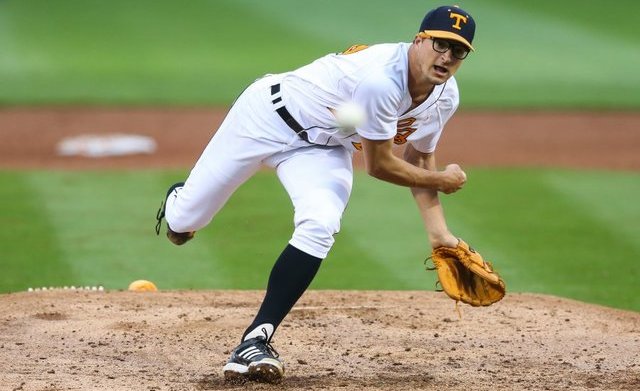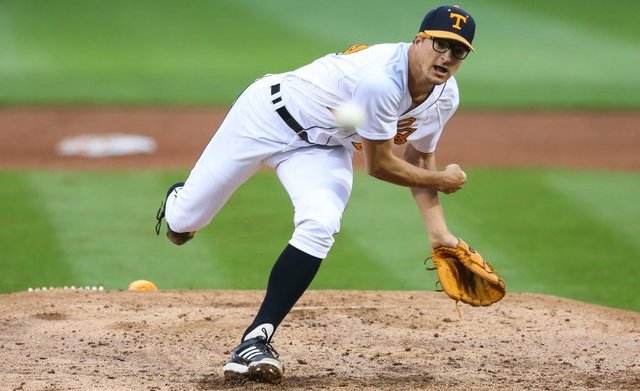 The draft signing deadline is Friday, July 17th this summer, and as far as we know the Yankees are not close to a deal with UCLA RHP James Kaprielian (1st round). He's a Scott Boras client though, and top Boras clients tend to not sign until right before the deadline. The Yankees did sign second rounder LHP Jeff Degano earlier this week. Here are some later round draft signings.
California HS OF Terrance Robertson (12th) has signed based on his Twitter feed. No word on his bonus. As a reminder, anything given to player drafted after the tenth round over $100,000 counts against the draft pool. No reason to think the raw and speedy Robertson got more though.
Tennessee RHP Bret Marks (15th), Cal Poly OF Zach Zehner (18th), and Oral Roberts C Austin Afenir (25th), also signed. I know that because all three have played for one of the Yankees' minor league affiliates in recent days.
Sam Houston State RHP Alex Bisacca (35th) has also signed according to his Instagram feed. Like Robertson and everyone else in this post, there's no word on the bonuses for Marks, Zehner, Afenir, or Bisacca.
According to Baseball America, the Yankees have signed Nebraska RHP Josh Roeder (21st), Cal State LA RHP Icezak Flemming (26th), George RHP David Sosebee (28th), Delaware RHP Chad Martin (30th), and Oklahoma City RHP Dustin Cook (36th).
The Yankees have signed Franklin Pierce C Matt Walsh as an undrafted free agent, the school announced. He hit .366/.438/.505 with 14 doubles and four homers as a senior this spring.
The Yankees have also signed Arizona RHP Cody Hamlin and Missouri RHP Andrew Schwaab as undrafted free agents, reports Matt Eddy. Hamlin had a 3.94 ERA with a 61/13 K/BB in 102.2 innings this spring while Schwaab had a 6.06 ERA with a 6/4 K/BB in 16.1 innings.
Make sure you check out our 2015 Draft Pool Tracker to keep taps on the team's bonus pool situation. Unless one or some of those guys above signed an overslot deal — no reason to think that, but it's always possible — the Yankees have $643,900 in draft pool savings to spend. My guess is some of that will go to Kaprielian. By my unofficial count, the Yankees have now signed 30 of their 41 draft picks.