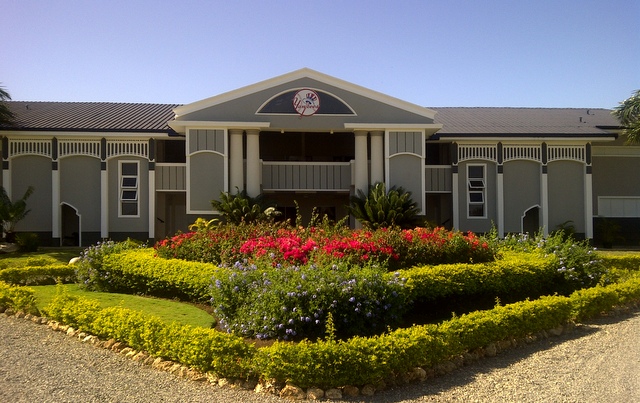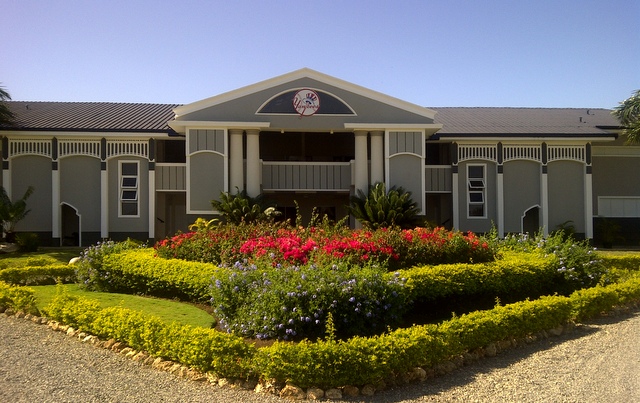 As always, the 2016-17 international signing period opened on July 2nd this year, and pretty much all of the top prospects wound up signing with the Padres. San Diego went on a massive Yankees-esque spending spree that has seen them pay out more than $27M in bonuses already. They'll have to pay a near equal amount in tax too.
The Yankees, meanwhile, are still dealing with the penalties stemming from that 2014-15 spending spree. They're unable to sign anyone to a bonus larger than $300,000 this signing period. That's okay. The Yankees brought in a ton of talent back in 2014, and they're pretty good at finding talent on the cheap. Both Jorge Mateo ($225,000) and Luis Severino ($250,000) signed for relative peanuts back in the day.
This signing period the Yankees had a $2,177,100 bonus pool to play with internationally. Also, any bonuses of $10,000 or less do not count against the pool. Teams can hand out as many of those as they want. Here is a recap of the Yankees' international signings since the current signing period opened on July 2nd.
The Top Prospect: Roancy Contreras
The best prospect the Yankees picked up this signing period is Dominican RHP Roancy Contreras. We heard a deal was likely weeks ago. Ben Badler reported the signing and I haven't seen his bonus anywhere, but I think it's safe to assume he received the $300,000 maximum. Baseball America ranked Contreras the third best pitcher and the 25th best prospect overall this signing period. He was the top Dominican pitcher available.
Contreras, 16, is listed at 6-foot-0 and 175 lbs., so he's not the biggest guy at this point in time. Baseball America's scouting report (subs. req'd) says he has an upper-80s/low-90s heater and an above-average bat-missing curveball. He's even shown a changeup already, which is rare for a 16-year-old. Contreras is said to have a sound delivery and good athleticism. It seems like the Yankees found him early, locked him into an agreement, then his stock improved.
The Other Top Prospect: Saul Torres
The second best prospect the Yankee signed this month is 16-year-old Dominican C Saul Torres. He received a $300,000 bonus, reports Baseball America. Balder's scouting report (subs. req'd) says Torres has promising power potential and "an above-average arm with the blocking and receiving skills to stick behind the plate." The Yankees generally do very well scouting and developing catchers, so even though Torres was not one of the top 50 international prospects according to Baseball America, I'm guessing the kid has some skills. The team's track record behind the plate speaks for itself.
Taken from the Red Sox: Eduardo Torrealba
As you may have heard, MLB hit the Red Sox hard after it was discovered they circumvented their bonus pool last year with some shady dealings. The short version: the BoSox were held to the same $300,000 bonus limit as the Yankees, so they'd sign two players for $300,000 each, but actually pay one $10,000 and the other $590,000 (I don't know the exact amounts, but that's the idea). The guy getting the small bonus probably wasn't going to get signed otherwise, so he made some extra cash for playing along. That allowed the Red Sox to game the system and sign some top prospects.
MLB found out about this and punished the Red Sox. They are not allowed to sign any players during the 2016-17 signing period, and all the players who were part of their scam last season had their contracts voided and became free agents. One of those prospects, 17-year-old Venezuelan SS Eduardo Torrealba, later signed with the Yankees for $300,000, reports Jesse Sanchez. (Torrealba got to keep his Red Sox bonus money too. Good for him.)
Now Torrealba is not some kind of elite prospect or anything like that. In fact, he was hitting only .247/.318/.247 (71 wRC+) with four strikeouts and ten walks in 22 Dominican Summer League games when his contract was voided. Badler's scouting report from last year says Torrealba is a "smart, instinctive player with feel for hitting from the right side of the plate and the ability to use the whole field." Badler notes he may wind up at second base long-term.
Small or Unknown Bonuses
Here is basically everyone else. The guys the Yankees signed to relatively small or unreported bonuses. Good luck finding information on these guys. We usually have to wait until they break through as actual prospects and come to the U.S. before we learn anything about them.
Assuming Contreras received the maximum $300,000 bonus, the Yankees have $1.355M in pool space tied up in the players listed above. There's seven bonuses unaccounted for though. Last year the Yankees signed 57 (!) players even with the bonus limit, so chances are they've signed a bunch of other players and will sign more before the 2016-17 signing period ends next June.