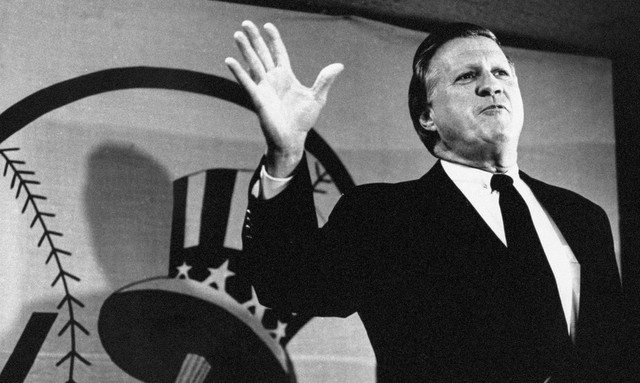 The 1980s were not the best years in Yankees history. Even though New York won more games (854) than any other team during the decade — the Tigers were next with 839 wins, so it wasn't a small gap between first and second — the club did not go to the postseason from 1982-89 and only three times did they finish higher than third place in the AL East. That came after four pennants and two World Series titles from 1976-1981.
The Yankees went 85-76 in 1988, only the the second time they finished with a sub-.530 winning percentage since 1975. They won 97 games in 1985, 90 games in 1986, 89 games in 1987, and then those 85 games in 1988. It was not a good trend and George Steinbrenner wasn't happy. The team underwent a bit of a facelift that offseason as Ron Guidry and Willie Randolph were cut loose, Jack Clark and Rick Rhoden were traded away, and Steve Sax and Andy Hawkins were signed as free agents. The club also tried and failed to trade for Dale Murphy and Lenny Dykstra.
Steinbrenner's most notable move came in the middle of Spring Training in 1989, when he named Syd Thrift the new vice president of baseball operations. Thrift had been the GM of the Pirates from 1985-88, inheriting a team that won 57 games in 1985 and building them into an 85-win contender by 1988. Although he wasn't around to see it, Thrift laid the foundation for the Pittsburgh clubs that went to three straight NLCSes from 1990-92. Steinbrenner wanted him to work the same sort of magic for the Yankees.
The Yankees started the 1989 season 1-7 and were 11-12 when Thrift made his first major move, trading young left-hander Al Leiter to the Blue Jays on April 30th for Jesse Barfield. Barfield was an impending free agent who was three years removed from his career 40-homer year. The team had refused to trade Leiter all offseason. "Leiter has a great future, but when you can trade a young unproven pitcher for an everyday player, you do it every time," said Thrift to Murray Chass.
New York went 11-15 in their next 26 games and were all but out of the race by June 1st. In early-July, in advance of the trade deadline, Steinbrenner decided to cut costs. He didn't allow Thrift to travel to scout players. "We're cutting back on expenses," said the Boss to the New York Daily News. "We're trying to run this thing like a business. Nobody ever pointed a finger at George Steinbrenner and said he's cheap. But we have a budget, like any business, and we have to stick to it."
The Yankees had a $20M payroll at the time, highest in the AL, plus they were spending a healthy amount on scouting and player development. "That's almost $7.3M for player development and scouting alone," added Steinbrenner. "I don't think any other team has that high a budget. And that doesn't include an $800,000 payroll for scouts, $435,000 in travel and expenses for scouts, the cost of computer hardware. It's just too much, and we're going to have to cut back."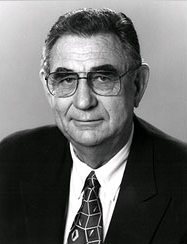 It was an odd move, to say the least. One source told the Daily News that Steinbrenner "has the biggest private television contract in the history of professional sports and he's saving money by keeping Thrift in his office … To keep him in New York is definitely self-defeating." Another said "Syd's main strength is that he is an evaluator of talent. He has to see what's going on. George has even stopped him from going to Columbus overnight to see the farm system. Why did the man even hire him?"
So, while stuck in his office, Thrift helped engineer trades that sent Rickey Henderson back to the Athletics — Henderson reported to Spring Training late and was an impending free agent who had been a malcontent for much of the summer — and Mike Pagliarulo to the Padres prior to the trade deadline. Henderson brought back Luis Polonia and two relievers (Eric Plunk and Greg Cadaret), Pags the forgettable right-hander Walt Terrell.
The Yankees went 10-19 from the date of the Henderson trade through August 19th, when Steinbrenner fired manager Dallas Green. Green, like Thrift, wanted to rebuild the team through player development. Thrift refused to publicly support the managerial change, and, less than two weeks later on August 30th, he resigned as senior vice president. He was only five months into his five-year contract.
"He talked to me for a long time earlier today and said that his reasons for leaving the Yankees were personal and as far as I am concerned, they will remain personal," said Steinbrenner to reporters. The Yankees went on to finish the season at 74-87, their worst record since going 72-90 in 1967.
From the start, Thrift and Steinbrenner were an odd fit. Thrift had the resume and was an old school baseball man who, despite trading Leiter (Leiter almost immediately blew out his shoulder in Toronto), wanted to build the team from within, as he had done with the Pirates. He and Green were on the same page.
Steinbrenner, however, was an instant gratification guy who wanted immediate results. Both he and Thrift also had outsized personalities that clashed and clashed often. Cutting back on the scouting budget was as much about making Thrift's life miserable as it was cutting costs. It was a relationship that was doomed to fail from the start.