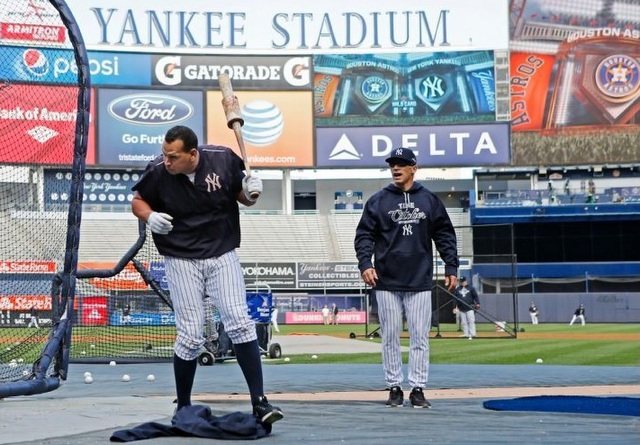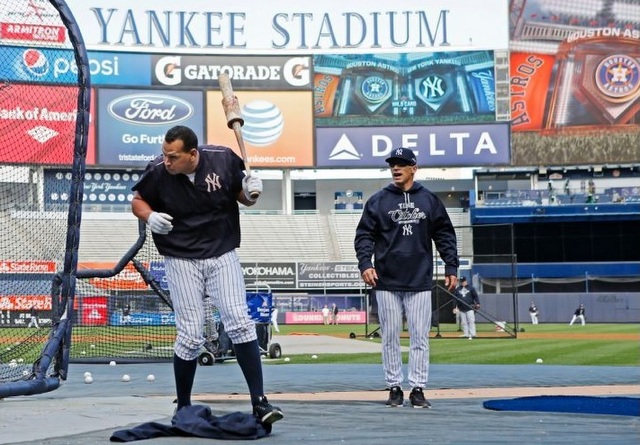 Rosters for the 2015 AL wildcard game were due at 10am ET this morning, and shortly thereafter the Yankees officially announced their 25-man squad for their first postseason game in three years. Here is the Astros' roster and here is the Yankees' roster for tonight's winner-take-all game at Yankee Stadium:
PITCHERS (9)
RHP Dellin Betances
LHP Andrew Miller
RHP Bryan Mitchell
RHP Ivan Nova
LHP James Pazos
RHP Luis Severino
RHP Masahiro Tanaka
RHP Adam Warren
LHP Justin Wilson
CATCHERS (3)
Brian McCann
John Ryan Murphy
Gary Sanchez
INFIELDERS (7)
2B/OF Dustin Ackley
1B Greg Bird
SS Didi Gregorius
3B Chase Headley
2B Rob Refsnyder
DH Alex Rodriguez
IF Brendan Ryan
OUTFIELDERS (6)
RF Carlos Beltran
CF Jacoby Ellsbury
LF Brett Gardner
OF Slade Heathcott
PR Rico Noel
OF Chris Young
I'm glad the Yankees took only nine pitchers. There's really no need for more than that. Plus it's not like the Yankees are swimming with options right now. CC Sabathia is unavailable after checking into rehab and next in line is probably Andrew Bailey, who wasn't too good during his September cameo.
Both Severino and Nova started Saturday, so they aren't fully available tonight. Today is their usual between-starts throw day, so they can probably give an inning or two, maybe three if they're really efficient, but I doubt it would be much more than that. Obviously the plan is Tanaka to Wilson to Betances to Miller. Anything other than that is probably bad news.
Sanchez had only two garbage time at-bats at the end of the regular season, and the fact he is on the roster suggests the Yankees may start Murphy against the left-hander Dallas Keuchel. Murphy starts, McCann takes over once Keuchel is out of the game, and Sanchez is the emergency catcher. Sanchez could also be a pinch-hitter or DH option if A-Rod gets lifted for Noel at some point.
The rest of the roster is pretty self-explanatory. As I said this morning, I think Young will start tonight's game, likely in place of Gardner. Young has good career numbers against Keuchel and Joe Girardi loves his head-to-head matchups. Gardner figures to come off the bench as soon as Keuchel is out of the game though. With any luck, no one outside the starting lineup and big three relievers will be used.