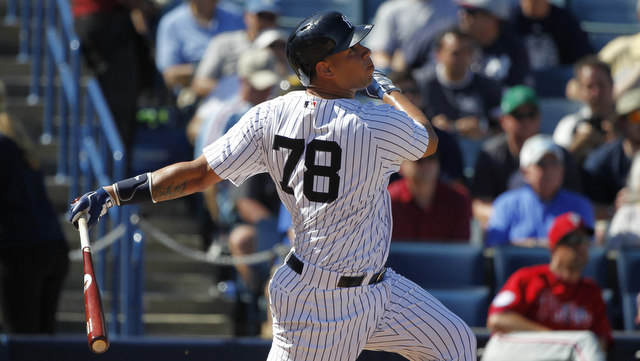 The days of the Yankees signing free agents to plug their roster holes are over, at least temporarily. The team is focused on getting younger at the moment, and it's not just talk. Last season they dipped into their farm system whenever a need arose, either short or long-term. It was pretty exciting. It's been a while since the Yankees have been run this way.
The focus on youth will continue this season. The Yankees did not sign a single Major League free agent this offseason, which is weird as hell, and they have several prospects on the cusp of helping at the big league level. Prospects are suspects until proven otherwise, but the Yankees seem committed to giving these guys a chance. Using my Preseason Top 30 Prospects List as a guide, here's a look at the prospects who could help at some point in 2016.
OF Aaron Judge (RAB Top 30 Rank: 1)
2016 ZiPS Projection: .226/.287/.464 (105 OPS+), 30 HR, +1.5 WAR
How Does He Fit? Developmentally, the Yankees are in a pretty good place with Judge. He is their top prospect, but he could use some more Triple-A time to adjust to advanced pitching, and the team has the outfield depth to give him that Triple-A time. Judge will be Rule 5 Draft eligible next offseason, so the Yankees could add him to the 40-man roster a few weeks early and give him a September call-up. Otherwise I get the sense the only way he helps the 2016 Yankees involves mashing in Triple-A for a few weeks and injuries to a few guys ahead of him on the outfield depth chart. The primary goal this summer is getting Judge ready to replace Carlos Beltran in 2017.
C Gary Sanchez (2)
2016 ZiPS Projection: .240/.291/.434 (99 OPS+), 20 HR, +1.9 WAR
How Does He Fit? Sanchez has a clear path to big league playing time as Brian McCann's backup. The Yankees could — and absolutely should, in my opinion — send him to Triple-A for the requisite five weeks to delay his free agency another year, and once that happens, the MLB backup job is all his. Sanchez took some pretty big steps forward last season. He's not a finished product — no 23-year-old catcher is — but he is ready to help right now with his bat while continuing to work on his defense.
SS Jorge Mateo (3)
2016 ZiPS Projection: none
How Does He Fit? Realistically, there are only two ways Mateo helps the 2016 Yankees: 1) as trade bait, 2) as the designated pinch-runner in September. Mateo has only played 21 games above Low-A ball, so he is at least one and more likely two years away from an MLB job. He will be Rule 5 Draft eligible next winter though, meaning the Yankees could add him to the 40-man roster early and bring him up to run in September. They'll have a hard time finding a better option given his speed and base-running aggressiveness. Aside from coming up to run once rosters expand, I would be stunned if Mateo saw big league time in 2016.
RHP James Kaprielian (4)
2016 ZiPS Projection: none
How Does He Fit? The Yankees invited last year's first round pick to big league Spring Training this year and that's pretty significant. It's been a long time since they've invited a first rounder to camp the year after he was drafted. Not even Ian Kennedy and Joba Chamberlain were invited to camp in 2007. Kaprielian comes billed as a quick moving college starter and he's capable of following the 2007 Kennedy path this season, meaning some time in High-A, some time in Double-A, some time in Triple-A, then MLB debut. I doubt the Yankees would call Kaprielian up and rely on him a la Luis Severino last year, but he could come up to make some spot starts in September, for sure.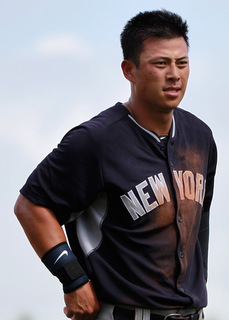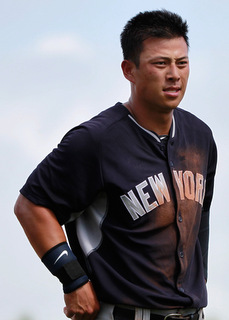 2B Rob Refsnyder (6)
2016 ZiPS Projection: .248/.318/.395 (98 OPS+), 13 HR, +1.9 WAR
How Does He Fit? At one point this offseason it looked like the Yankees were ready to hand the second base job over to Refsnyder, or at least have him platoon with Dustin Ackley, but now he's stuck behind Starlin Castro on the depth chart. For now Refsnyder is infield depth the Yankees are going to stash in Triple-A. If Castro gets hurt, Refsnyder will come up to play second base. If Didi Gregorius or Chase Headley get hurt, Castro will slide over to the left side of the infield and Refsnyder will come up to play second. I know it seems like he is buried right now, but my guess is we'll see more of Refsnyder in 2016 than you may expect. Something like 200-300 plate appearances wouldn't surprise me. That's just the way this stuff goes. It looks like a player is buried and before you know it he's taking regular at-bats and the team is scrambling for help.
RHP Bryan Mitchell (7)
2016 ZiPS Projection: 5.48 ERA (5.15 FIP), -0.6 WAR
How Does He Fit? Mitchell is a starter by trade and the case can be made he is as high as seventh on the rotation depth chart. The Yankees do have three open bullpen spots — it's more than likely four since Aroldis Chapman's suspension is looming — and they've shown they will take whoever they think is the best man for the job. I can't help but think back to 2014, when they took Vidal Nuno north rather than leave him in Triple-A as rotation depth despite already having two long men in David Phelps and Adam Warren. Mitchell did look pretty darn good in short relief last summer before taking that line drive to the face. Either way, starter or reliever, we figure to see plenty of Mitchell this year. The Warren void is waiting to be filled.
LHP Jacob Lindgren (11)
2016 ZiPS Projection: 3.76 ERA (3.73 FIP), +0.3 WAR
How Does He Fit? Again, the Yankees have three if not four open bullpen spots, and Lindgren will get a chance to win a job in Spring Training. And even if he doesn't land a spot on the Opening Day roster, he'll be up at some point this season as part of the bullpen shuttle. Lindgren's season ended in June last year due to surgery to remove bone chips from his elbow, but he's reportedly 100% now, and is already in Tampa preparing for the season. I think Lindgren has by far the highest upside of the team's bullpen prospects and can envision a scenario in which he establishes himself as Joe Girardi's No. 4 reliever by the end of the season.
OF Mason Williams (14), OF Ben Gamel (20) & OF Slade Heathcott (28)
2016 ZiPS Projection, Williams: .230/.283/.320 (68 OPS+), 4 HR, +0.1 WAR
2016 ZiPS Projection, Gamel: .243/.292/.377 (85 OPS+), 10 HR, +0.9 WAR
2016 ZiPS Projection, Heathcott: .231/.274/.350 (73 OPS+), 5 HR, +0.4 WAR
How Do They Fit? It make sense to lump these three together since they're all Triple-A bound left-handed hitters who can play all three outfield spots. Williams is the best defender of the three, Gamel is the best hitter of the three, and Heathcott is probably the best two-way player of the three. His injury history though … yeesh. The Yankees have three starting outfielders at the MLB level plus a quality fourth outfielder in Aaron Hicks plus a fifth outfield option in Ackley. It'll probably take two injuries for one these youngsters to see meaningful MLB playing time this year. They're available as depth though, and if they aren't traded themselves, they make it easier for the Yankees to part with Brett Gardner at some point.
RHP Brady Lail (22)
2016 ZiPS Projection: 5.52 ERA (5.12 FIP), -0.7 WAR
How Does He Fit? Like Mitchell, the case can be made Lail is as high as seventh on the rotation depth chart. Unlike Mitchell, Lail hasn't had a whole lot of Triple-A experience or success to this point. He got hammered in his seven starts with the RailRiders last year — 4.62 ERA (5.32 FIP) with more walks (17) than strikeouts (13) in 37 Triple-A innings — and the Yankees probably want to see Lail have some success at that level before calling him up. Add in the fact he is not yet on the 40-man roster and we might not see Lail until late in the season. The fact he is in Triple-A makes him a bullpen shuttle candidate though. That much is clear.
RHP Chance Adams (24)
2016 ZiPS Projection: none
How Does He Fit? This is probably a stretch because the Yankees are going to give Adams a chance to start this year, which makes sense. He has two quality pitches (fastball, slider) and an improving third pitch (changeup), plus the team has all that upper level bullpen depth, so now's the time to let Adams try to hack it in the rotation. Should the Yankees abandon the starter plan at some point, Adams could shoot up the ladder in short order and become part of the bullpen shuttle. I will admit that is unlikely, however. Out of everyone in this post, I'd say Adams has the lowest odds of seeing MLB time in 2016. Even lower than Mateo.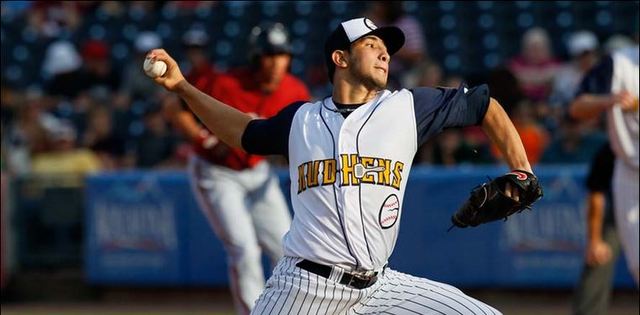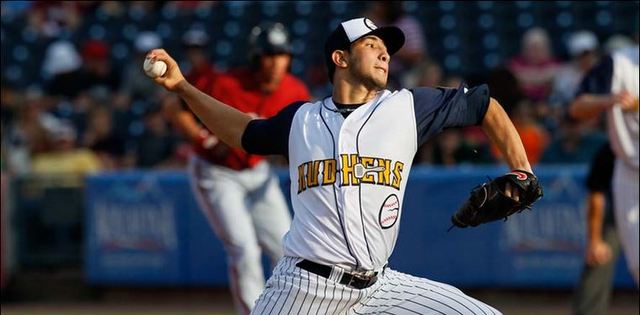 RHP Luis Cessa (26)
2016 ZiPS Projection: 5.41 ERA (4.80 FIP), -0.4 WAR
How Does He Fit? Once again, we have a guy who could be as high as seventh on the rotation depth chart. Cessa came over in the Justin Wilson trade — the Mets traded him to the Tigers for Yoenis Cespedes last year — and like Lail, he got knocked around a bit in Triple-A (6.97 ERA and 3.57 FIP in 62 innings), but the underlying performance was pretty good (20.1 K%, 6.6 BB%, 52.1 GB%), and that's what matters. Cessa is yet another bullpen shuttle candidate, but I think he has the best chance of making multiple starts for the Yankees in 2016 of anyone in this post, including Mitchell. Not sure why. Call it a hunch.
RHP Nick Rumbelow (27)
2016 ZiPS Projection: 4.39 ERA (3.99 FIP), -0.1 WAR
How Does He Fit? We saw Rumbelow on the shuttle last season and I'm sure we'll see him on the shuttle again this season, even if he makes the Opening Day roster. He does have quality stuff and a history of missing bats, so I think Rumbelow has a good chance to carve out a full-time role for himself this summer. The Yankees just need to give him an opportunity. There were too many times last season where a young pitcher was sent down simply because he had just worked and wouldn't be available for a day or two. The team has to give a few of these guys an extended audition in 2016, starting with Lindgren and Rumbelow.
* * *
Among those who did not make my Preseason Top 30 Prospects List, we could see RHP Nick Goody (ZiPS: +0.4 WAR), LHP James Pazos (+0.0 WAR), RHP Johnny Barbato (-0.2 WAR), RHP Branden Pinder (-0.4 WAR), RHP Vicente Campos (-1.1 WAR), RHP Chad Green (none), and LHP Tyler Webb (none) at the MLB level this summer. All seven of those guys are in the same position: they're relievers who figure to ride the bullpen shuttle. Well, Green is a starter, so I suppose he could make a spot start at some point. Either way, expect to see many more young players come up to help the Yankees this season, even if their big league stint is only temporary.