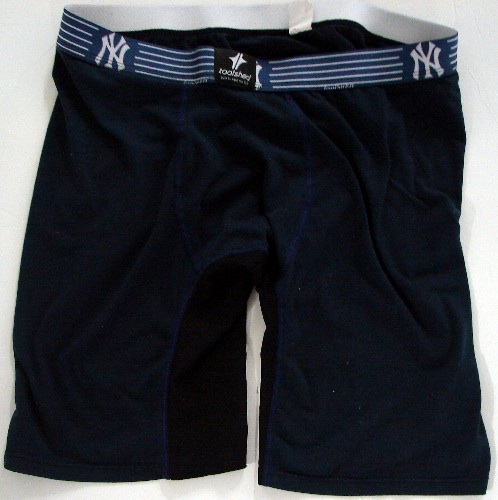 We tend to ignore A-Rod's personal shenanigans around here. What he does with Madonna is his own business and has little-to-no impact on the rest of the team. And while David Ortiz thinks that A-Rod is going to play for the Dominican team during the WBC, that soap opera bores me.
When A-Rod's undies, however, wind up for sale on eBay, well, now we're talkin'. As John Shabe reported yesterday, a Massachusetts-based memorabilia company is selling A-Rod's game-used spandex on eBay. Phil Castinetti, the owner of SportsWorld, won't say how he got the undies, but he claims they've been washed after use.
The bidding is, as of this writing, currently at $177.50. Get on that. How often can you buy a pair of game-used underwear anyway?