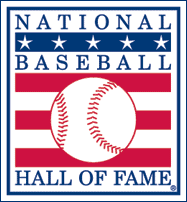 As Yankee fans grapple with the arbitration decision, another list of sorts hit the wire today as the voters received their Hall of Fame ballots. Nothing, as we've seen, boils the blood quite like a good Hall of Fame discussion.
Now, this year's ballots are notable for a few reasons. First, it's the smallest ballot in recent history with just 23 names on it. Additionally, of those listed, I believe that only Rickey Henderson should be elected. Mostly, the folks on the ballot are retreads. They've all been denied entry in the past but due to the Hall of Fame's rules, they get a second, third or even tenth crack at the Hall.
Finally, this year is significant because of the presence of Jim Rice. In New England, most people think that Rice should be in the Hall of Fame. Elsewhere, most baseball fans don't seem him as deserving. The arguments are out there for all to read. This is Rice's last year of eligibility, and his showing last year — 72.2 percent — fell just 2.8 percentage points short of election.
My question to those who vote for Rice though is this: What has he done in the 14 years that he's been on the ballot that earns him a spot in Cooperstown this year that he hadn't accomplished when he retired? I'm almost tempted to say that eligiblity isn't restrictive enough. If Rice wasn't a Hall of Famer for the last 14 seasons, he shouldn't be one this year just because no one else outside of Rickey is good enough to make the Hall.
Anyway, for our open thread tonight, let's run the ballot. The names of those are below. Who would you pick for the Hall of Fame? I'd go with Rickey Henderson and only Rickey Henderson.
2009 Hall of Fame Ballot: Harold Baines, Jay Bell, Bert Blyleven, David Cone, Andre Dawson, Ron Gant, Mark Grace, Rickey Henderson, Tommy John, Don Mattingly, Mark McGwire, Jack Morris, Dale Murphy, Jesse Orosco, Dave Parker, Dan Plesac, Tim Raines, Jim Rice, Lee Smith, Alan Trammell, Greg Vaughn, Mo Vaughn, Matt Williams