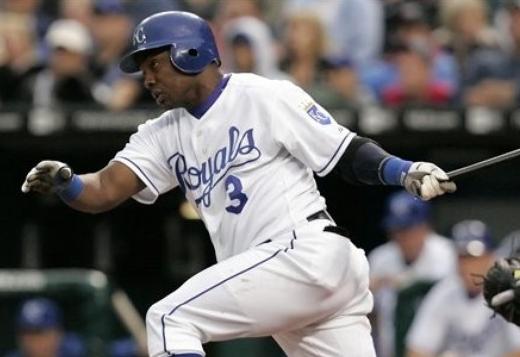 I wanted the Yanks to sign Juan Cruz back in early January, but alas, they never showed serious interest in him and Cruz ended up with the Royals. The terms: 2 years, $6M guaranteed with a $4M option for a third year. The Diamondbacks received Kansas City's second round pick (because the Royals' first rounder is protected) and a sandwich rounder as compensation, giving them 5 of the first 44 picks and 7 of the first 62. They can do some serious damage this year. You can see the up-to-the-minute draft order at our 2009 Draft Order Tracker.
To make room for Cruz on the 40-man roster the Royals designated utility man Esteban German for assignment, and I hope the Yanks at least kick the tires on him. German has been outrighted before (by the A's back in 2004) and has plenty of service time, so if he clears waivers he'll have the ability to refuse an assignment to Triple-A and become a free agent. Obviously, that's when the Yanks should look at him, and on a minor league deal only. There's no way you give him a Major League deal or claim him on waivers (putting him on the 40-man).
Basically, all German offers is versatility and a replacement level bat, although in 2006 and 2007 he was a 1-1.5 win player off the bench. He's only played 36 innings at short the last three years, but he's seen plenty of time at second and third. Offensively, about the best you can hope for at this point is .260-.310-.340 with maybe a dozen doubles and a rare homer, but hey, if he's willing to come in and compete for a job, why wouldn't you do it? The more competition the better, I say.
Anyway, here's your open thread for the night. The Devils already won today, and both the Islanders and Rangers are in action tonight. The Knicks are also playing down in Miami. Oh, and here's the box score of today's game if you're interested. Have fun.
Photo Credit: Dick Whipple, AP