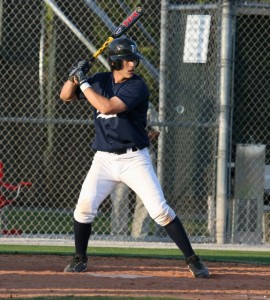 With their second pick in the 2009 MLB Draft, the Yankees selected C J.R. Murphy out of The Pendleton School in Florida.
Scouting Report: A recent convert, Murphy had been an outfielder (and even played some third base in the past) but was able to make the switch because of his athleticism. He has a good, compact swing and covers a huge chunk of the plate. A line drive hitter, Murphy doesn't project to hit for anything better than average power, but he has tremendous plate discipline and a discernible eye at the plate, so he should be a well-above average on-base guy. Defensively, Murphy is still learning to catch but is a solid receiver presently. He has a strong arm, but still needs to work on his transfer. Committed to Miami but considered signable, you can read more about Murphy at ESPN (subscription req'd).
Here is Murphy's MLB Scouting Bureau video.
My Take: I like the pick. A lot of people freaked out and were disappointed because they had never heard of him, but Murphy was a legitimate selection at #76 overall. Keith Law rated him as the 88th best draft prospect while Baseball America had him 95th, and there's really not much of a difference between the 70th best player and the 100th best player. Murphy's a premium hitter at a premium position, and is athletic enough that it's easy to envision him improving on defense. There's a lot to like here.
Photo Credit: IMG Acadamies