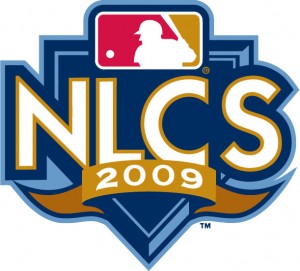 Much like their SoCal counterparts, the Dodgers are down 3-1 in the League Championship Series and have their backs to the wall. I know some fans enjoy seeing Joe Torre and his club thisclose to elimination for whatever reason, but if the Yanks do move on to the World Series, it would be in their best interests for the Dodgers to mount a comeback and push the Phightin's to seven tough games.
Philly will send last year's ace and new father Cole Hamels to the mound for the second time in the series tonight. He allowed nine baserunners – including a pair of homers – and four runs in five and a third innings pitch, although his team walked away with a win. The Dodgers will counter with former Phillie Vicente Padilla, who was excellent in Game Two.
Here's the lineups:
Los Angeles
Rafael Furcal, SS
Ronnie Belliard, 2B
Andre Ethier, RF
Manny Ramirez, LF
Matt Kemp, CF
James Loney, 1B
Russ Martin, C
Casey Blake, 3B
Vicente Padilla, SP (12-6, 4.46)
Philadelphia
Jimmy Rollins, SS
Shane Victorino, CF
Chase Utley, 2B
Ryan Howard, 1B
Jayson Werth, RF
Raul Ibanez, LF
Pedro Feliz, 3B
Carlos Ruiz, C
Cole Hamels (10-11, 4.32)
Chip Caray will fist the call on TBS; first pitch is scheduled for 8:07pm ET.
If non-Yankee baseball isn't your thing, you could always check out the Islanders taking on the Hurricanes at home. But it's the Isles, no one cares about them. Feel free to talk about whatever you want, just be sure to follow the guidelines and be nice to each other.