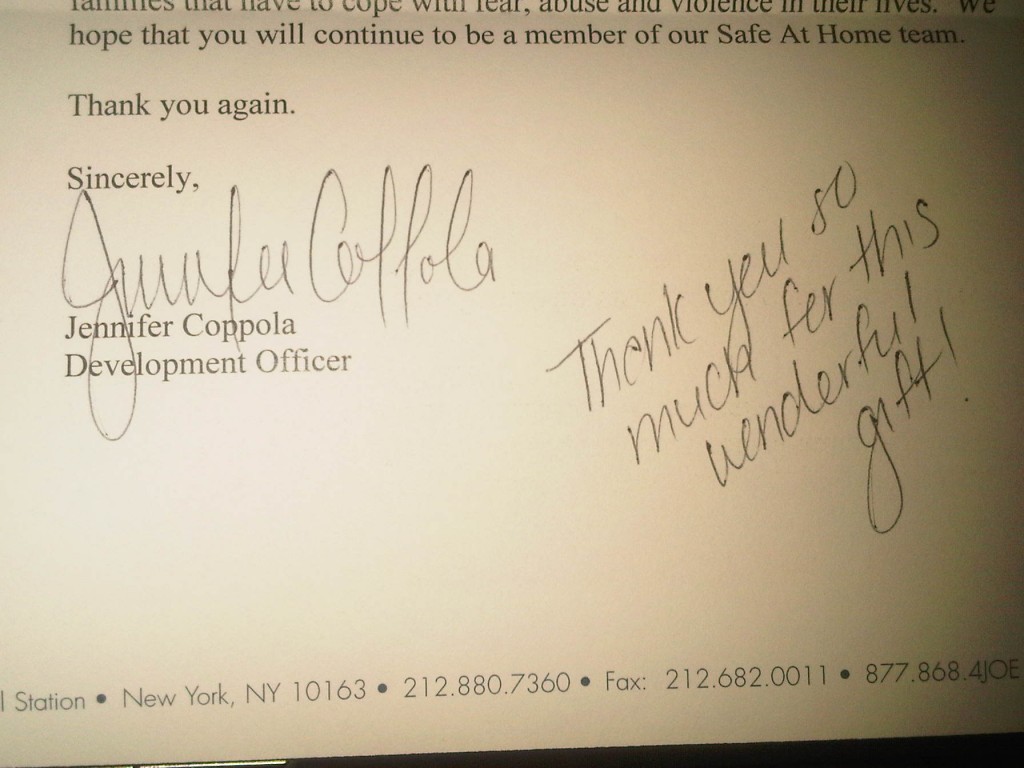 That up there came from the thank you letter I received from Joe Torre's Safe At Home Foundation today. As you probably remember, we donated $1,500 to the foundation as part of our 2009 Pledge Drive a few weeks ago, though I wasn't expecting any kind of thanks. You can see the full letter here, though it's tough to read from the pic. Don't worry, I did transcribe the thing, so you can read it after the jump. It's not overly personalized or anything, but it's the thought that counts.
Otherwise, here's your open thread for the night. No basketball tonight, just the Olympics. You know what to do, so have fun.
Dear Michael,
On behalf of the Board of Directors, volunteers, staff and the tens of thousands of individuals suffering through the experience of domestic violence each day, I want to express my gratitude for your generous gift to The Joe Torre Safe At Home Foundation. You contribution will be of great help, as we continue in our mission of "educating to end the cycle of domestic violence and save lives."
The Joe Torre Safe At Home Foundation is a publicly supported 501(c)(3) organization, tax-exempt by the Internal Revenue Service. Accordingly, contributions made to the Foundation are deductible for federal income tax purposes. Please note that we have no provided you with any other goods or services in exchange for your $1,500.00 contribution. Your donation is, therefore, fully deductible. Please retain this letter for your records.
Our combined efforts give hope and support to the many children and families that have to cope with fear, abuse and violence in their lives, We hope that you will continue to be a member of our Safe At Home team.
Thank you again.
Sincerely,
Jennifer Coppola
Development Officer