It still feels like the season just started, but the trade deadline is already less than six weeks away. The Yankees got an early start on things last year, acquiring Eric Hinske from the Pirates on June 30th. We have a pretty good idea of where the team needs some help now that 42.6% of the season is complete, so over the next few weeks we'll take a look at some (reasonable) players the Yanks could target in a midsummer trade to reinforce their squad.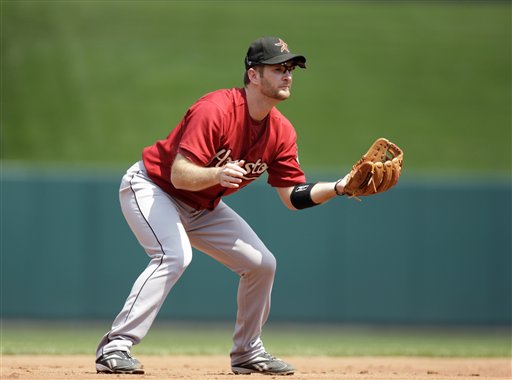 After doing such a fine job last year, Ramiro Pena has basically gone on to perform as his minor league track record suggested he should this year. He's hitting a weak .190/.235/.206 (.213 wOBA) in 70 plate appearances, putting him on pace for 164 trips to the plate, or 43 more than last season. The reason he's played so much more in 2010 is quite simply health. Alex Rodriguez has been battling a nagging hip/groin issue for the last month or so, and Derek Jeter has already missed time with minor illness, hamstring, and heel problems. Even Kevin Russo, who quickly became a fan favorite because of big hits against the Mets and Twins, has a .231 wOBA in a sneaky high total of 51 plate appearances.
It's entirely possible that A-Rod and Jeter shake off the nagging injury bug the rest of the way and turn into the workhorse players they've been for the last decade and a half, but the Yanks would be wise to have a more viable backup infield option handy. I like Pena and Russo as much as the next guy, but they're simply not producing enough, even by bench player standards.
Jerry Hairston Jr. might be the ideal target because of familiarity more than anything, but he's not hitting either (.271 wOBA) and the Padres are surprise contenders that might not be willing to sell off a useful part. One team that isn't anywhere near contending and has a versatile infielder to spare is Houston, who has been trotting Jeff Keppinger out as their starting second baseman basically all season.
The former Met and Red gained a little notoriety by hitting .332/.400/.477 (.385 wOBA) in 276 plate appearances for Cincinnati in 2007, though he's basically established himself as a .267/.318/.365 hitter in 1,110 plate appearances since. He's enjoying his best season since 2007 this year, with a .284/.330/.374 (.312 wOBA) batting line in 264 plate appearances for the Astros. The one thing he really excels at is getting the bat on the ball; his contact rate on pitches in the zone (97.7%) and on all pitches (93.1%) are among the four highest percentages in the game this year, ditto his absurdly low 2.2% swing-and-miss rate. His contact rates are almost identical to Brett Gardner's, for comparison.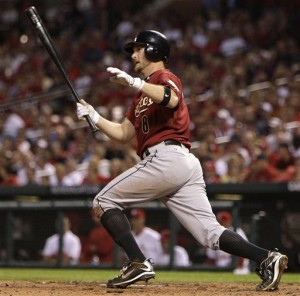 Because he hits for so little power (.091 ISO in 2010, .107 career), Keppinger basically provides an empty batting average, which is fine for a bench guy. You're not asking him to be an offensive force off the bench, you just want more than an automatic out. Both his AVG and OBP are slightly above the league average (by 25 points and one point, respectively), and the Yankees really couldn't ask for much more. Perhaps Kevin Long will be able to add a little loft to his swing like he did with Hairston (he went from 42.0 FB% with the Reds to 46.4% with the Yanks, boosting his offensive performance appropriately), adding a little more pop to his game.
Keppinger has played second base almost exclusively this year, though he has plenty of experience at both third and short as well (more than 760 defensive innings at both spots). He's even logged time at first base and in both corner outfield spots in the past. Going around the horn, his career UZR/150's at the three non-first base infield spots are -4.2, -12.3, and -1.4, which is quite simply awful. Keppinger's throwing arm and ability to actually catch the ball is fine, he's just got zero range. He's not an asset on the bases either, with just four steals in eight attempts over the last three years, and his non-stolen base baserunning has cost his team 1.77 runs since 2008. Basically he's a guy that gets the bat on the ball and can fake a bunch of different positions.
On the contractual side of things, Keppinger is still owed approximately $653,000 of his $1.15M salary this season, and he actual has two more years of team control ahead of him. Granted, he'll be arbitration eligible during both those years, likely pushing his salary north of $2M and then $3M, but the Yanks would always have the option of non-tendering him. Who knows what the Astros would want in return, but I can't imagine it's much more than what the Yanks gave up for Hairston, grade-C and low level prospect Chase Weems (.231/.250/.282 as a backup in High-A ball this year). Moreover, owner Drayton McLane first needs to sign off on a rebuilding effort before GM Ed Wade can shop his players around.
It's worth mentioning that Hairston's production improved after he joined the Yanks last year (.308 wOBA with the Reds, .325 with the Yanks), but who knows why that happened. Maybe it's just a small sample size fluke, maybe he was rejuvenated by joining a contender, maybe K-Long fixed him, who knows. Whatever it was, the Yanks can't count on it happening again. By no means is Keppinger lighting the world on fire, but it's a clear upgrade over Pena and Russo.
Remember, bench players are bench players for a reason: because they aren't good enough to start. The only reason Keppinger is getting regular at-bats in Houston is because the Astros are terrible and don't have a better option. His name is sure to pop up because he fits a need, but I'm not necessarily suggesting the Yankees should acquire him. I'm just laying out the facts for discussion purposes. Keppinger is a moderately productive player with a favorable contract on a team that shouldn't consider him a long-term building block, ergo a decent trade target.