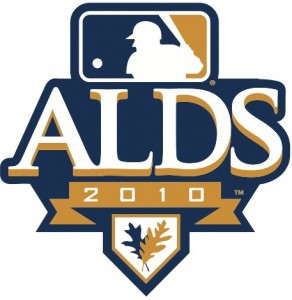 For the first time since walking off the field as World Champions last November, the Yankees will play a playoff game in the Bronx tonight. They grabbed the first two games of the best-of-five ALDS in Minnesota in entirely different fashions, using their offensive might to out-slug the Twins in Game One before riding their pitching depth in Game Two. Should they win tonight, they'll celebrate on home turf once again, though it'll just be the first of what we hope are several celebrations this month. But let's not get ahead of ourselves.
On the bump for the good guys is the young Phil Hughes, who made it through his first full season as a starter in the AL East with flying colors. Sure, there were absolutely some bumps in the road, but the end result was a 2.4 fWAR season at age-24. Hard to complain about that. Hughes has had some a lot of trouble keeping the ball in the park at home this year (20 HR allowed in 106.1 IP), so he's going to have to keep the ball down in the zone and away from the middle of the plate to keep Minny's lefty power in check. With the bullpen fresh after an off day and Andy Pettitte's stellar Game Two effort, all Phil needs to do is give them five strong. Anything beyond that is gravy.
The Twins are handing the keys to their season over to 27-year-old Brian Duensing. He's the kind of lefty that can give the Yankees fits; he's got a good changeup (0.98 runs above average for every 100 thrown this year) and he pounds the zone (2.07 BB/9 if you take out intentional walks), but at the same time he won't miss any bats (just 5.37 K/9 with a below average 7.7% swinging strike rate). Duensing's going to give the Yanks the opportunity to put the ball in play, and I'll happily take my chances with that. For what it's worth, the Yanks tagged him for seven hits and five runs in just 4.2 innings in Game One of last year's ALDS.
Make sure you check out Joe's preview over at FanGraphs, ditto Jack Moore's for the Twins. Here's the lineups…
Yankees
1. Derek Jeter, SS
2. Nick Swisher, RF
3. Mark Teixeira, 1B
4. Alex Rodriguez, 3B
5. Robbie Cano, 2B
6. Marcus Thames, DH
7. Jorge Posada, C
8. Curtis Granderson, CF
9. Brett Gardner, LF
Phil Hughes (18-8, 4.19 ERA)
Twins
1. Denard Span, CF
2. Orlando Hudson, 2B
3. Joe Mauer, C
4. Jason Kubel, RF
5. Delmon Young, LF
6. Jim Thome, DH
7. Michael Cuddyer, 1B
8. Danny Valencia, 3B
9. J.J. Hardy, SS
Brian Duensing (10-3, 2.62 ERA)
First pitch is scheduled for 8:37pm ET, and the game will be on TBS. Once again, Ernie Johnson, John Smoltz, and Ron Darling will have the call. Enjoy.