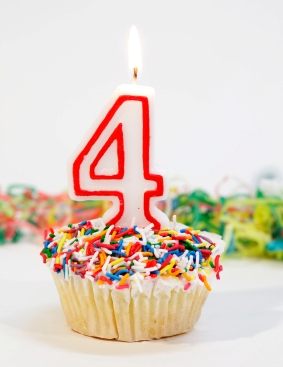 Four years ago today, Ben, Joe, and I launched this fine site in hopes of creating a one-stop shop for Yankees news and analysis, minors to majors to off-the-field business stuff, something we felt the interweb was lacking. The very first post was a look at some college draft prospects, in which I brilliantly proclaimed that "there's a better chance the Yanks will draft Jesus Christ than have [Andrew] Brackman fall all the way to 30" in the comments. Yep.
In the four years since, the site has become far more popular than I think we ever imagined, and it still blows my mind that we managed to hook on with the YES Network. That's all because of you guys, the readers and commenters that visit RAB every day and call us out when he write stupid stuff and motivate us to get better. Thanks for the four wonderful years, here's to many more.
* * *
This is your open thread for the evening. The NBA All-Star Game is on TNT at 8pm ET, plus there's usually some good stuff on television on Sunday. Talk about whatever, go nuts.