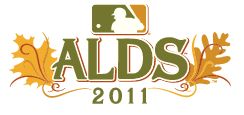 Five years later, the Yankees will have their chance at revenge. The Yankees took Game One of the 2006 ALDS but fell flat the rest of the way, losing the next three. Alex Rodriguez infamously batted eighth in the fourth and final game.
Only a handful of players will play in this series after playing in that one, and most of them wear pinstripes. One of them played for the Tigers in 2006 and will play for the Yankees in 2011. Gone are the likes of Gary Sheffield, Bobby Abreu and Randy Johnson, replaced by Mark Teixeira, Curtis Granderson, and CC Sabathia. Joe Torre has been replaced by Joe Girardi, a manager that has guided his team to wins in four of his five playoff series. It's not so much revenge as it is the start of a new rivalry between two clubs that figure to contend for many years to come. Here are the lineups…
Detroit Tigers
Austin Jackson, CF
Magglio Ordonez,  RF
Delmon Young, LF
Miguel Cabrera, 1B
Victor Martinez, DH
Alex Avila, C
Ryan Raburn, 2B
Jhonny Peralta, SS
Brandon Inge, 3B
Justin Verlander, SP
New York Yankees
Derek Jeter, SS
Curtis Granderson, CF
Robinson Cano, 2B
Alex Rodriguez, 3B
Mark Teixeira, 1B
Nick Swisher, RF
Jorge Posada, DH
Russell Martin, C
Brett Gardner, LF
CC Sabathia, SP
It's chilly and windy in New York, and there's a chance of rain a little later tonight (around midnight or so). The game is scheduled to begin at 8:37pm ET, and you'll be able to watch on TBS and listen on either WCBS 880 or ESPN Radio. Remember, we're trying to win a ring around here.