Got six questions for you this week, covering a wide range of topics. Please use the Submit A Tip box in the sidebar to send in your questions throughout the week, that's the easiest way to do it.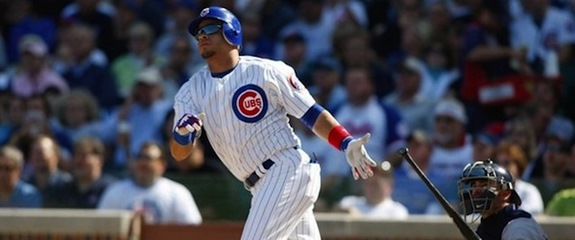 Chris asks: What kind of contract will Aramis Ramirez get? Is it too soon into the A-Rod deal to bring in someone like Ramirez to play 50 games at 3rd? As Alex declines in his ability to play every day when do the Yankees look to put more than a bench player at 3rd?
I don't know what kind of deal Ramirez will get, but he's not going to sign with the Yankees to be a part-time player. Even if you sell him on the idea of being a part-time third baseman and a part-time DH, then you're blocking Jesus Montero with another guy past him prime. I thought Alex Rodriguez looked fine defensively late in the season and during the playoffs, plus he can still hit (fifth among third baseman in wOBA over the last two years), just not at the absurd level he once did. The problem is staying on the field. Going year-to-year with Eric Chavez types is perfectly fine right now, spending big bucks and locking yourself into more bad contracts is counterproductive.
John asks: Hey guys, I just wondered what you guys thought about signing Michael Cuddyer to a contract as the ultimate utility man? He could be the 4th outfielder, cover A-Rod at third, cover first (if the Yankees trade Nick Swisher) and also get a few at bats at DH. By covering all of those he could get 350-400 at-bats guaranteed. Also if someone went down injured he could get more. What would it take to sign him?
Again, it's the same thing as Aramis. Cuddyer's not going to settle for 350-400 at-bats with the Yankees when half the league is willing to play him everyday. Versatility is nice, but he's nothing special with the glove (at any position) and nothing special against right-handed pitchers (.313 wOBA last two years). You're again taking playing time from Montero, and again handing out a big contract to a player in his decline phase. Cuddyer's the kind of guy that will get a three or four year deal, and a year from now the team that signs him will be asking themselves "what have gotten ourselves into?"
The idea of a super-sub has gotten out-of-hand in the last few years, going back to the obsession with Chone Figgins and Mark DeRosa. There's someone like this every winter. Just sign bench players to be bench players rather than sign an everyday player and pigeon-hole him into a reduced role. That's better than locking yourself into someone that doesn't really want to do the job.
John asks: Are you concerned by the new CC Sabathia contract? I am no expert on contracts but I found his contract very interesting in that the option vests once he avoid shoulder injuries over the years – Is this normal for an option? Has he had shoulder issues in the past? Or why would they put that in there? If they were putting conditions in there I would have figured issues with his weight or knee (past issue and weight) over his shoulder?
I'm not at all worried about it, frankly I think that contract was the best case scenario. They only had to add one more guaranteed year, and sixth year option does include some protection against major shoulder injury. Sabathia's arm has been perfectly healthy throughout his career, with his only two DL stints resulting from oblique strains.
The Yankees probably just put that in there to protect themselves a bit. The guy's thrown a ton of innings already and figures to throw a ton more during the life of the extension, so I think it's perfectly reasonable to worry about his health five years from now. Elbows are generally fixable, but shoulders can't be much more problematic. I'm guessing the Yankees didn't put any kind of weight clause in there because they feel comfortable about his work ethic and all that, plus his weight is theoretically controllable. The health of his shoulder is pretty much out of everyone's hands. If it's going to go, there's not much they can do about it. I think both sides did very well with the contract, CC got his extra money and the Yankees kept their ace at a reasonable cost.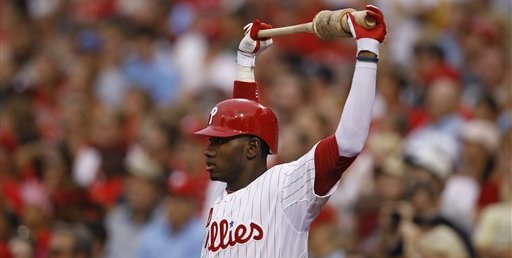 Sam asks: Would it make sense to trade for Dom Brown and then have him try and re-discover his mojo in AAA? That way, when Swisher's contract is up next year he could hopefully slot right in.
Oh definitely, I'm a big Domonic Brown fan, I just don't think the Phillies will trade him. They need to add some cheap pieces around that expensive core, and Brown figures to step right in for the departed Raul Ibanez. He does have big left-handed pop though, and when those bonus Brown-for-Dellin Betances rumors popped up on Twitter before the trade deadline, I prematurely started drooling about Brown and Montero hitting three-four for the next decade.
Matt asks*: Why not play hardball with Yu Darvish? Why not use their best asset (money) while using the posting system to their advantage, i.e. bid $40-50 million for his rights then offer a 5-year $30 million dollar deal. The Yankees could just make it a take it or leave it offer, and if he rejects he heads back to Japan and the Yankees get their posting fee back. They could then do the same thing next year. 
* I had to do some major chopping to get this question down to a reasonable length, but this gets the point across.
As far as I know, there's nothing actually stopping the Yankees (or any team, really) from doing this, though MLB and NPB can award the player's negotiating rights to the second highest bidder if they feel the winning team did not act in good faith. This isn't a video game however, there are reputations and business relationships at stake here. Darvish is represented by Arn Tellem, one of baseball's most powerful agents. He represents guys like former Yankees Hideki Matsui and Jason Giambi (so we know the two sides have a good working relationship already), as well as plenty of other clients, including some of the best players in the game. If the Yankees stonewall Tellem with Darvish, it doesn't exactly set a good tone for their relationship going forward. I think their overall reputation within the game would take a hit as well.
Remember, negotiations aren't a "Team vs. Player" situation. It should be two sides working together to make a deal happen, and there's give and take on both sides. Play hardball with Darvish and coax him into signing an unfair deal, then you're stuck with an unhappy player.
Dan asks: With the possibility that the Yankees bring back Freddy Garcia and the number of potential back of the rotation pitchers they have in AAA, how likely is it that the Yankees pass on making any major moves this offseason? They could plan to go into this season with a rotation of CC, Ivan Nova, Phil Hughes, A.J. Burnett, and Garcia and try to get a pitcher like Cole Hamels next offseason to replace Garcia and then maybe Josh Johnson the following year when A.J. comes off the books?
Honestly, I wouldn't be surprised if the Yankees didn't do anything more to shore up the rotation beyond bringing Sweaty Freddy back. That would be a mistake in my opinion, because you can't count on Garcia repeating what he did last year, nor can you count on Phil Hughes rebounding or A.J. Burnett not sucking. Nova's not a given to do anything either. I like the depth in Triple-A, but I'd rather not see those guys on April 10th or something. This pitching staff wasn't a problem in 2011, but that doesn't mean it won't be in 2012.
Next winter's crop of free agent pitching is crazy deep, and it'll continue to be even if a few of those guys sign extensions between now and then. Can't get Hamels? Then there's John Danks. Can't get Matt Cain? There's Zack Greinke. Or Shaun Marcum. Or Francisco Liriano. The list goes on and on. The Yankees do want to win in 2011 obviously, but Brian Cashman showed tremendous restraint last offseason after losing out on Cliff Lee. I suspect he'll do the same if nothing to his liking comes along this winter.