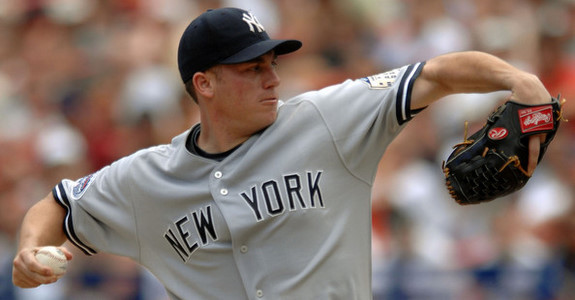 Earlier this week I wrote about former Yankee Darrell Rasner, on the anniversary of the day when his rights were sold to the Rakuten Golden Eagles in Japan. I have two quick follow-up items to post, the first an email from Rasner's father, Darrell Sr., who was nice enough to clarify what happened to his son this past season…
Mike: Darrell Jr. had a groin pull in early May after a 2-2 start. He returned in mid July as a closer and saved 17 games, 1 hold, 1 win and 1 loss in 22 appearances. He never closed before and considering he had to learn on the fly, not bad. FYI.
Good to hear he's doing well, minus the groin injury. Secondly, NPB Tracker reports that Rasner and Rakuten have agreed to a new contract for next season, which will pay him $1.5M plus performance bonuses. That's exactly why guys like D-Ras head to Japan, to land paydays they were unlikely to find here. Good for him, that's some pretty nice scratch for a year's work.
Anyway, here is tonight's open thread. There's a bunch of college football on, plus all three hockey locals are in action. You can talk about anything your heart desires here, it's all fair game.