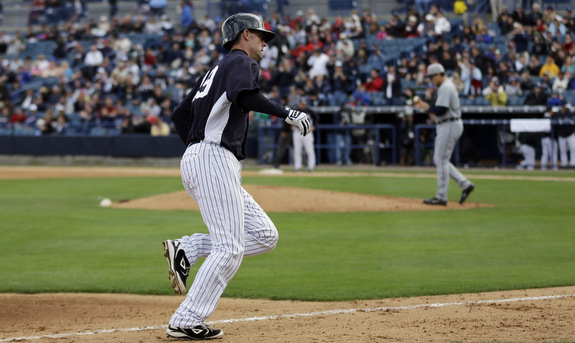 The seven-game losing streak is over. The Yankees won their second game of the Grapefruit League this afternoon, pounding a bunch of Tigers minor leaguers while their regulars stayed home and played a split squad game. Brett Gardner continued his molten hot spring with two hits and two steals, though Robinson Cano, Mark Teixeira, Matt Diaz, and Jayson all had hits as well. Chris Stewart hit a homer (!), if you can believe that.
Ivan Nova threw two scoreless innings and was really, really sharp. He threw a ton of strikes and was living down in the zone. Hopefully that continues and carries over into the regular season. David Aardsma and Clay Rapada each allowed a run while southpaw Francisco Rondon continued to impress (at least me, I don't know about you) with two strikeouts in a scoreless inning. He just needs to work on locating his fastball a bit better, but he's got a real easy delivery and an out-pitch breaking ball. I'm a fan. Anyway, here's the box score and here's the rest from Tampa…
Here is your open thread for the night. The Nets are the only local team in action tonight, so talk about whatever you like. Enjoy.