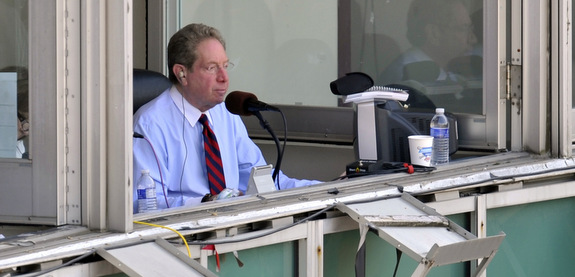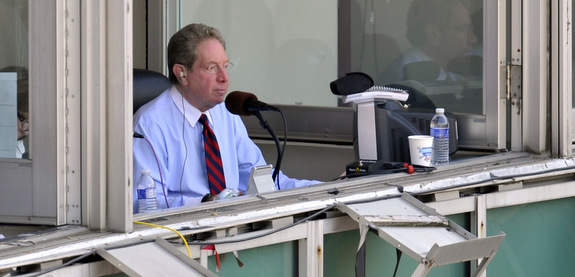 The Yankees and CBS Radio have announced a multi-year agreement that will move the team's radio broadcasts to WFAN-AM 660 and WFAN-FM 101.9 starting next season. We heard a deal was in the works yesterday. The agreement is reportedly worth $15-20M annually for the next ten years.
"We are extremely excited to have reached an agreement with CBS Radio," said Hal Steinbrenner in a statement. "The paramount consideration was how our fans would best be able to hear our games. Having the Yankees on WFAN-AM/FM provides listeners in the New York metropolitan area and beyond with superior broadcast quality and vast territorial signal strength."
"We are privileged to welcome the New York Yankees to WFAN," added Dan Mason, president and CEO of CBS Radio. "There is no bigger name in baseball than the Yankees, nor an organization so steeped in tradition.  As the nation's premier sports radio station we look forward to capturing all the excitement surrounding the team, and bringing it to millions of fans for many years to come."
It's unclear what the new deal means for John Sterling and Suzyn Waldman, if it even means anything. Sterling's return is all but guaranteed according to yesterday's report, but Waldman's future is less certain. The two have been together since 2005 and, frankly, I would be surprised if one or both did not return. Sterling has been broadcasting the team full-time since 1989 and Waldman is a long-time Yankees booster.
The Yankees and CBS have had a relationship since 2002, when their games shifted from 770 AM to 880 AM. The 660 AM and 101.9 FM signals are much stronger and farther-reaching. It's unclear where the Mets will take their radio rights going forward. They've been with WFAN since 1987 and at 660 AM since 1988. They could wind up on ESPN Radio.