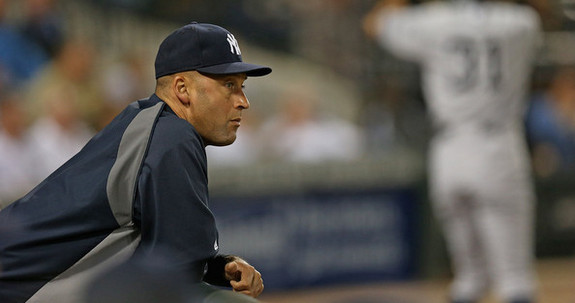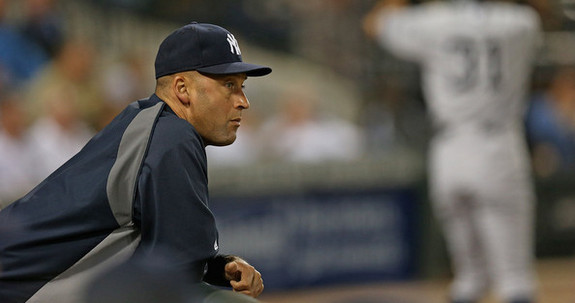 Saturday: Sherman has the gory math details if you're interested. I've given up caring about whether they saved money against the luxury tax threshold. It is it what it is. Ronald Blum says the contract includes the same bonus package as Jeter's previous deal, and unlike the player option stuff, the Collective Bargaining Agreement makes it very clear bonuses count towards the luxury tax if triggered. Jeter can earn a maximum of $7M in awards-based bonuses and the Yankees have to be prepared for that. For all intents and purposes, his "tax hit" for next season is $19.81M.
Friday: To no one's surprise, Derek Jeter will return to the Yankees next season. Just not the way we all expected. Rather than exercise his $9.5M player option, Jeter has signed a new one-year contract worth $12M, the team announced. Both Joel Sherman and Andrew Marchand report the deal was brokered one-on-one with Hal Steinbrenner as a way to avoid a repeat of their contentious negotiations from three years ago.
According to Sherman and Ken Rosenthal, the Yankees will save approximately $1.19M against the luxury tax with the new contract. The player option was treated as a guaranteed year when the original contract was signed, so Jeter's original deal was a four-year, $56M pact with a $14M average annual value. The new deal is valued at $12.81M for some complicated reason. There has not yet been any confirmation from Brian Cashman or someone else with the team regarding the luxury tax stuff, however.
Jeter, 39, played in only 17 games this past season due to four (!) leg injury related DL trips. He hit a weak .190/.288/.254 (48 wRC+) in those 17 games and was barely mobile at shortstop, which wasn't terribly surprising given all the leg problems. Obviously the Yankees expect Jeter to rebound both at the plate and in the field next season, otherwise they wouldn't have guaranteed him the $12M. The Cap'n hit .316/.362/.429 (117 wRC+) with a league-leading 216 hits as recently as 2012.
Even with Jeter re-signed, the Yankees still need to address the left side of their infield because of the uncertainty surrounding Alex Rodriguez. Even if A-Rod is not suspended, the team can't count on him or Jeter to play the field everyday. They love Eduardo Nunez and Jayson Nix is a fine utility man, but New York should look into acquiring a better infielder to fill in at short and third on a fairly regular basis. Banking on two guys closing in on 40 with a recent history of leg injuries to stay healthy is an unwise move.