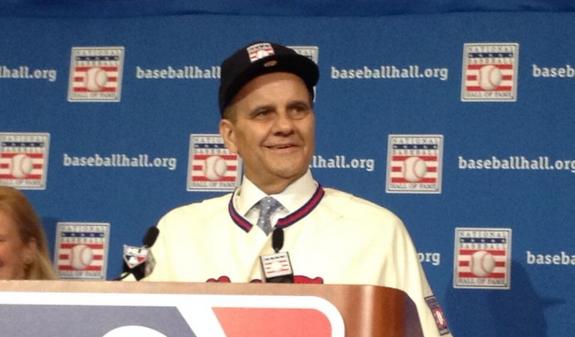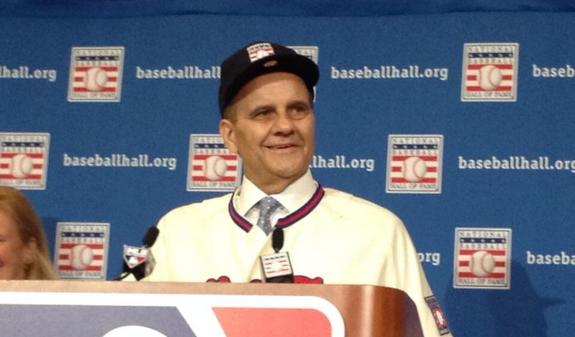 The manager of the most recent Yankees' dynasty is heading to Cooperstown. Joe Torre was unanimously elected to the National Baseball Hall of Fame by the 16-person Expansion Era committee, it was announced. Bobby Cox and Tony LaRussa were elected unanimously as well. Former MLBPA head Marvin Miller, former Yankees manager Billy Martin, former Yankees pitcher Tommy John, and Yankees owner George Steinbrenner were not elected.
"It hits you like a sledgehammer," said Torre after being elected to the Hall of Fame. "I really have to thank [Joe McDonald] and Donald Grant for allowing me to manage the New York Mets at the age of 36 … once you get into the competition, it never gets old."
Torre, 73, managed the Yankees from 1996-2007 and led the team to six pennants and four World Series titles. The club went 1,173-767 (.605) during his 12-year tenure and finished in first place ten times. Torre also managed Mets (1977-1981), Braves (1982-1984), Cardinals (1990-1995), and Dodgers (2008-2010), but he is heading to the Hall of Fame because of his success in New York. He is the second winningest manager in franchise history behind Joe McCarthy, who won 1,460 games from 1931-1946.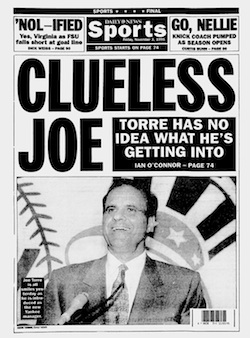 "On behalf of the Steinbrenner family and our entire organization, I'd like to congratulate Joe Torre on his induction today into the Hall of Fame," said Hal Steinbrenner in a statement. "Joe led our team during one of the most successful runs in our storied history, and he did it with a quiet dignity that was true to the Yankee way. Joe's place in Yankees history has been secure for quite some time and it is appropriate that he now gets to take his place among the greats in Cooperstown."
As a player, Torre hit .297/.365/.452 (129 OPS+) with 2,342 hits and 252 homeruns in parts of 18 seasons. He spent the majority of his career as a catcher and first baseman but also played some third. He won the 1971 NL MVP with the Cardinals, when he led baseball in hits (230), batting average (.363), runs driven in (137) and total bases (352). Torre, who was born and raised in Brooklyn, also played for the Braves and Mets. Although his playing career was excellent, he's going in as a manager.
Miller, Martin, John, and Steinbrenner all received fewer than six votes. Twelve votes are needed for induction. Miller not being elected is ridiculous given his impact on baseball and the union, but he's been getting snubbed for years. It's par for the course at this point. Steinbrenner's legacy is a mixed bag with a lot of good and a lot of bad. I think he belongs and will eventually get in, but I can definitely understand him being left out. That's a case worthy of much debate.