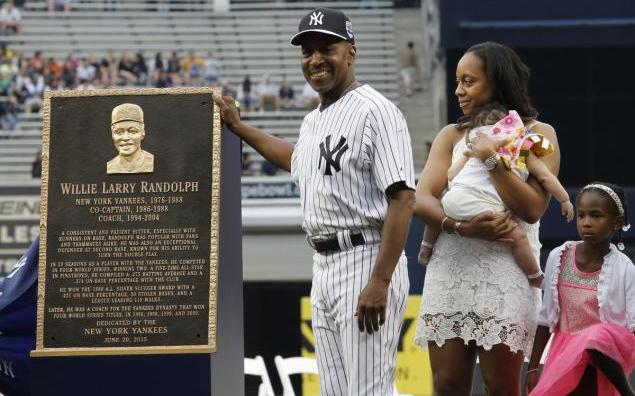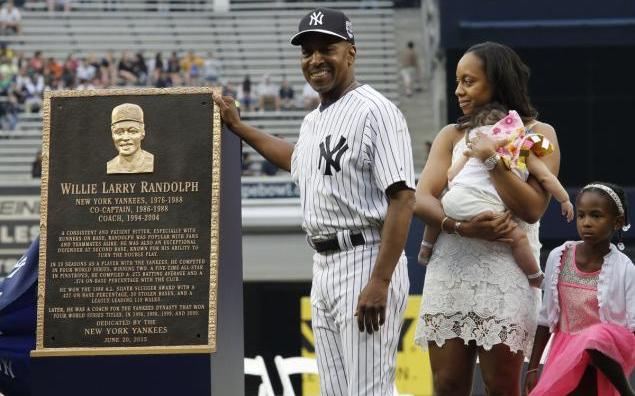 The Yankees continue their Grapefruit League season this afternoon with a road game against the Rays. We'll have a regular game thread up a little closer to first pitch. Until then, here are some random links to help you pass the time.
Randolph still looking for a coaching job
It has now been five years since former Yankee Willie Randolph held a big league coaching job, but as he told Brendan Kuty, he's still trying to find one. Randolph, who interviewed for the Yankees third base coach job prior to last season, last coached with the Orioles in 2011. He was their bench coach for half the season and their third base coach for the other half. Here's what Willie told Kuty:
"I let everybody know I'm doing my due diligence," he told NJ Advance Media in the Yankees' clubhouse at George M. Steinbrenner Field on Thursday. "Let everybody know I haven't fallen off the face of the earth."

…

"What makes it hard to keep it out there is that there's so much of a change of the guard," Randolph said. "So many new kids out there, that even if you keep it out there — they know who you are. There are baseball people who are going to know who I am.

"My resume speaks for itself. It wasn't that long ago when I managed. But there seems to be a comfort zone with some of these cats. I get it. That's part of the game. It's who you knows, who might sponsor you, who you're comfortable with."
Randolph, now 61, managed the Mets from 2005-08. He was on the Yankees coaching staff from 1994-2004, spending most of his time as the third base coach but also some as Joe Torre's bench coach. Randolph managed Team USA in the inaugural Premium 12 tournament last fall and he's currently in Yankees camp as a guest instructor.
Teams are skewing younger with their managers and coaching staffs these days (the Yankees are no exception), so I understand Randolph's frustration. There's no way this won't sound like a knock on Willie, so I'll just say it: I'm of the belief that if you haven't coached in five years or managed in eight years, there's probably a reason why. If a team felt Randolph could be an asset on their field staff, he would have been hired. Teams know him. He's not flying under the radar or anything.
2016 Strength of Schedule
Each year, Jeff Sullivan at FanGraphs calculates each team's strength of schedule using projections. It's not perfect — projections themselves are far from perfect, plus rosters change throughout the season — but it's a nice ballpark number. The Yankees have the second toughest schedule in the AL this year, about a win more difficult than average. That means the Yankees are expected to win one fewer game against their schedule than they would the average schedule. Make sense?
The Orioles have by far the toughest schedule in the league at two wins below average while the Indians have the easiest at a win above average. Most teams are within a half-win of average. The Mets and Nationals have the two easiest schedules in baseball by a huge margin. They're both at two wins better than average. That's what happens when you get to play 54 games — exactly one-third of the 162-game schedule — against the Braves, Phillies, and Marlins.
MLB submits proposal for new Cuban player signing system
According to Ben Strauss, MLB has submitted a proposal to the Treasury Department outlining a new system that will allow Cuban players to sign directly with big league teams. This would provide a safer path to the big leagues for players since they'd no longer have to defect, and the plan includes a way to raise money to improve youth baseball in Cuba. From Strauss:
Under the proposed plan, according to M.L.B.'s top lawyer, Dan Halem, an entity made up of Cuban entrepreneurs and officials from baseball and its players' union would be created. A percentage of salaries paid to Cuban players would go to the new body, which would function like a nonprofit organization and support youth baseball, education and the improvement of sports facilities in Cuba.
Because no money would go directly to the Cuban government, the plan could satisfy the embargo. A few months ago President Obama said he intends to normalize relations with Cuba and this could be an important step in that direction. MLB has been working with both the U.S. and Cuban governments behind the scenes to find a way to allow Cuban players to come stateside safely and legally.
The Rays are scheduled to play an exhibition game against the Cuban National Team in Havana on March 22nd. They'll be the first MLB team to play in Cuba since the Orioles in 1999. Derek Jeter and Joe Torre are among the dignitaries who will be on the trip. Luis Tiant and Jose Cardenal will be there as well.
The Yankees are for sale (kinda)
An unnamed minority owner is selling a 1% share of the Yankees, reports Scott Soshnick. The price? A mere $24M. Documents associated with the sale indicate the team is worth somewhere in the $2.75 billion to $3.25 billion range. That's the team only. It doesn't include the YES Network or Legends Hospitality. The Yankees and MLB would have to approve any sale, because duh.
Minority owners sell some or all of their shares all the time, so there's nothing unusual about this. Hal Steinbrenner recently said the family has no plans to sell the team — they're actually working on a long-term plan to hand over control to the next generation of Steinbrenners — and this won't change anything. I have to say, 1% of the Yankees for $24M seems like a pretty good investment given how healthy the game is financially. We should start a Go Fund Me.