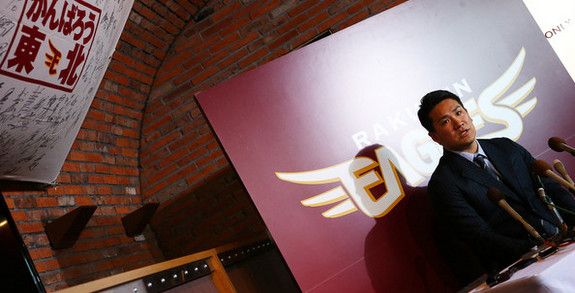 It has been less than two weeks since the Yankees signed Masahiro Tanaka to a seven-year contract, and two weeks from today pitchers and catchers will report to Tampa. That doesn't leave much time for Tanaka to get his affairs in order, including securing a visa.
In an effort to make sure their new pitcher arrives to camp in time, the Yankees enlisted the help of New York Senator Chuck Schumer to make sure the paperwork was taken care of properly. From Anthony McCarron:
"My office works tirelessly to help constituents every single day, but it's not often you get a call from a constituent like the New York Yankees," Schumer said. "You see, the Yankees called me a couple of days ago to say they were worried about Masahiro Tanaka getting to Spring Training on time due to the length of time it can take for foreign players to get a visa.

"Foreign baseball players apply for something called a P-visa and the whole process can take up to a month; but with pitchers and catchers reporting on February 14th, it was very possible he wasn't going to make it. So I made sure we had someone go to the mailroom at USCIS (United States Citizenship and Immigration Services), pull his application and get it processed quickly – something I have done in the past for the Mets as well, when they had a similar issue with Jose Reyes."

…

"Now the Yankees' star free agent will be able to join the team at spring training with everyone else," Schumer added. "As a lifelong Yankee fan who is hoping for another World Series this year, I could not be happier."
Imagine if the Yankees had spent all that time waiting for the posting system to be revised and negotiating with Tanaka only to have his debut be delayed by paperwork. Must be nice to have those kinda connections, eh?
(I'm leaving the comments open but I reserve the right to close them if things get too politicy.)