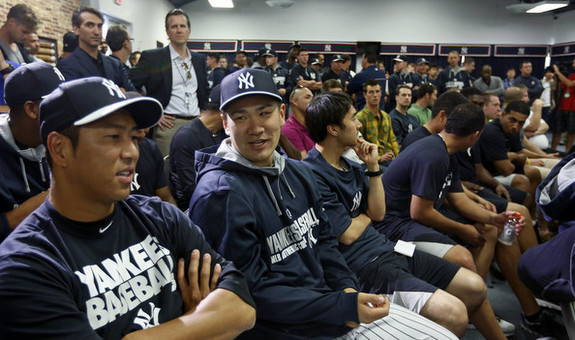 It wasn't all that long ago that it felt like a miracle whenever a Yankees' starter completed six full innings of work. At least it felt like a miracle to me. In fact, from 2006-08, the team's starters completed six full innings only 284 times out of 486 regular season games, or 58%. Over the last three seasons, that number is 67%. Doesn't seem like a big difference, but it is one extra start of 6+ innings out of every ten games.
Thankfully things have changed in recent years and I think the reasons are obvious. The Yankees haven't only added better starters over the last few seasons, but they've added more durable starters as well. They've been getting not just more innings, but more quality innings, and in turn the workload on the bullpen has been reduced. It makes the entire staff better when the starter can go deep into the game.
This coming season, the Yankees again figure to have a few starters who can be counted on to soak up innings and complete those six innings of every five days. Given the questionable state of the middle of the bullpen, having the starter take the ball deep into the game will be more important to the club in 2014 than it was at any point in the last few years. Who is going to eat up those innings? Let's preview.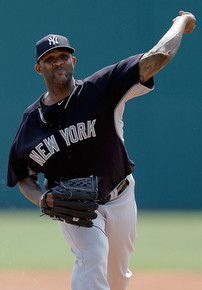 CC Sabathia
Let's get this out of the way early: Sabathia was terrible last year. The reasons are whatever the reasons are, but the bottom line is that he ranked 76th with a 4.78 ERA and 72nd with 0.3 bWAR out of 81 qualified starters. Terrible. From 2009-12, even bad Sabathia starts were hardly disasters, usually something like four runs in six innings than six innings in four innings. That wasn't always the case last summer.
And yet, despite all his struggles, Sabathia still managed to throw 200+ innings for the seventh straight year. Mark Buehrle, James Shields, and Justin Verlander are the only pitchers who can make that claim. Sabathia's 211 innings were the 16th most in baseball, and he completed six full innings in 24 of his 32 starts. He completed seven full innings 17 times, the 12th most in baseball. CC's effectiveness is waning but he remains a workhorse of the first order, someone the Yankees can rely on to spare the bullpen every five days. I have very little doubt he will continue to eat innings in 2014.
Hiroki Kuroda
An oblique strain and a concussion caused Kuroda to miss nearly three full months in 2009, but he's thrown at least 196 innings in the four seasons since. He's also thrown at least 200 innings in each of the last three seasons. Kuroda, true to his workhorse form, completed six innings 24 times and seven innings 14 times in his 32 starts last season. Remember when I said the Yankees were not just getting more innings, but more quality innings out of their starters in recent years? That describes Kuroda perfectly.
Both the Yankees and Kuroda have indicated they will look for ways to lighten the load on their top right-hander this summer, mostly because he's 39 years old and has faded late in each of the last two regular seasons. How will they accomplish that? I have no idea. Maybe they won't send him out for that one extra inning, maybe they'll use off-days to give him extra rest, maybe they'll do that and more. Kuroda may intentionally be turned into a 180-inning starter this year, which is still a ton of innings even if it falls short of the hallowed 200-inning plateau.
Masahiro Tanaka
After three televised Grapefruit League outings, we still don't really know what to expect out of Tanaka this coming season. We know the scouting report and all that, but until he gets on a big league mound and pitches every fifth day in the regular season, there's just no way to know what he can give the Yankees in 2014. He could be great, he could be awful, he could be something in between.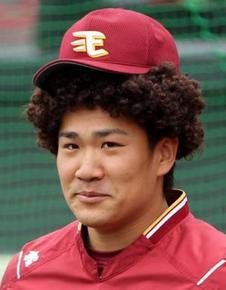 What we do know is that Tanaka was pretty durable during his time with the Rakuten Golden Eagles in Japan, missing a little bit of time with shoulder inflammation in 2008, 2009, and 2012. Tanaka threw 212 innings last season and has averaged 203.2 innings per season over the last three years, which works out to 7.9 innings per start. That was pitching ever seventh day and not a pace he will maintain in MLB, but it shows Tanaka is used to pitching deep into the game.
The Yankees have indicated they will try to work some extra rest in for Tanaka throughout the season, and may start him in the fourth game of the season rather than the third for that very reason — an off-day means his second start would come with an extra day of rest as the number four starter rather than regular rest as the number three. Can he give the team six or so innings every time out? I hope so, but he have to see how efficient he is first. The club will try to give their new starter some extra rest here and there, but make no mistake, he's being counting on for lots of high-end innings right away.
Ivan Nova?
It wasn't until his sixth professional season, when he took a comebacker to the ankle in July 2011, that Nova missed a scheduled start. He was insanely durable throughout his minor league career, and he's thrown at least 140 innings every season since 2008. Nova did miss three weeks with shoulder inflammation in 2012 and four weeks with triceps inflammation in 2013, so he's not an ironman, but by and large he's been an innings guy throughout his career.
The question now is whether Nova can be counted on an innings eater in 2014. It's not just the two relatively minor arm problems the last two seasons, it's the unpredictability of his performance as well. He's been very up and down over the last three seasons, not an uncommon problem for a young starting pitcher. Nova's a big guy (listed at 6-foot-4 and 225 lbs.) and his delivery seems to be pretty smooth, two traits that portend workhorseishness. Can he make the jump to become a consistent 180+ or even 200+ innings guy this season? I hope so. Nova's is a pretty important piece of the franchise going forward and taking that next step would be a nice development.
* * *
The Yankees have said Michael Pineda will have an innings limit because, well, duh. Of course he will. The kid threw 171 innings for the Mariners a few years ago but it's hard to think that number means anything after a major shoulder surgery and two lost years. They have to be careful and build Pineda back up slowly. In no way should he be counted on to chew up innings, even if the bullpen was taxed the night before.
David Phelps (94.1 IP), Adam Warren (77 IP), and Vidal Nuno (45 IP) all threw fewer than a hundred innings in 2013, but none of them are particularly young (Nuno is the youngest at 26) and they all have multiple 100+ inning seasons to their credit (Phelps and Warren have multiple 150+ inning seasons). I think the Yankees would let all three throw upwards of 150 innings this season, maybe more depending on how they're performing.
Sabathia (performance), Kuroda (age), Tanaka (transition), and Nova (unpredictable) all come into the season with questions but they all have the ability to be top-notch innings guys. This isn't some far-fetched idea either, we're asking these guys to do something they did just last year and over the last several years as well (aside from Nova). The benefits of having durable starting pitchers is obvious and the Yankees are in line to have several of them in 2014.