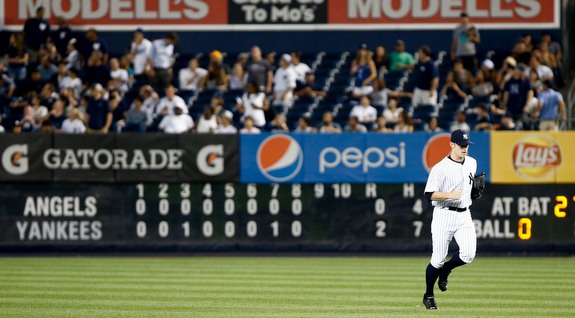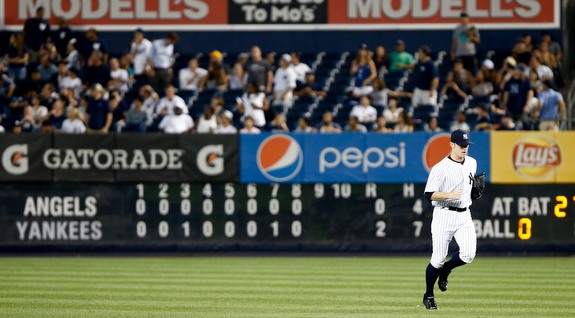 Mariano Rivera has retired and he's not coming back. After 16 years of enjoying eight inning games thanks to the best reliever in baseball history, the Yankees are beginning an era in which the ninth inning isn't such a lock anymore. The bullpen anchor is gone, and even though we got a glimpse of what life without Mo was like when he hurt his knee in 2012, this is still going to be a new experience.
The Yankees have stopped short of officially naming David Robertson their new closer, but that is a mere formality at this point. Joe Girardi, Brian Cashman, and even Hal Steinbrenner have indicated Robertson will assume ninth inning duties this spring. That's no surprise. Robertson has been excellent these last three years and has pretty much every quality you'd want in a future closer. He strikes guys out, he gets ground balls, and he has experience working high-leverage innings for a (mostly) contending team in a tough division in a huge market. All the boxes are checked.
At this point, I think we all know what Robertson is and what he can do. He's primarily a cutter pitcher at this point, mixing in the occasional curveball when ahead in the count. He's also cut down on his walk rate drastically these last two years, going from 4.7 BB/9 (12.2 BB%) from 2008-11 to a 2.6 BB/9 (7.3 BB%) from 2012-13. Robertson is not the most efficient pitcher in the world, but he has said this spring that he is making an effort to throw fewer pitches and get quicker outs this season. Maybe that leads to him striking out fewer batters but being available three days in a row instead of just two. We'll see.
There seem to be two opposing schools of thought when it comes to the closer's role: anyone can do it and not everyone can do it. The truth is probably somewhere in the middle. Not everyone likes pitching at the end of games — Jeremy Affeldt and LaTroy Hawkins are two notable players who have admitted as much — but way more guys can close than most people initially thought. The fact of the matter is we don't know how Robertson will react to closing until he does it. I think he'll be more than fine but what do I know? All we can do is wait a few weeks and see.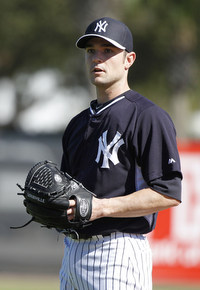 Instead of focusing just on Robertson, I want to spend some time exploring what the Yankees are looking at in the post-Rivera years. How the other half lives. That is, basically, a revolving door at closer. Sure, Robertson might be the guy for the next half-decade, but he has not been a closer yet and he's due to become a free agent after the season. It's not crazy to think he might not be the team's closer long-term. Closers like Rivera, Joe Nathan, Jonathan Papelbon, Billy Wagner, and Trevor Hoffman are very rare. Not many guys do the job for ten years or more. There is generally a lot of turnover in the ninth inning.
As of right now, only three teams project to have the same closer on Opening Day 2014 as they did on Opening Day 2012: the Phillies (Papelbon), Braves (Craig Kimbrel), and Padres (Huston Street). (Aroldis Chapman and Glen Perkins took over as their club's closer a few weeks into the 2012 season, but were not the guys on Opening Day.) Three teams, that's it. You can go back and check if you want. Furthermore, all four LCS teams last year (Dodgers, Cardinals, Red Sox, Tigers) changed closers at midseason. World Series closers Koji Uehara and Trevor Rosenthal weren't even their team's Plan B. Uehara got the job after Joel Hanrahan and Andrew Bailey got hurt, and Rosenthal got it after Jason Motte got hurt, Mitchell Boggs flopped, and Edward Mujica crashed late in the season.
That is the norm. Most teams wind up making changes at closer if not in season, than at some point in the span of two seasons. The Yankees are very fortunate to have Robertson, who is more Rosenthal than Mujica, but in a world without Rivera, they could be looking at a new closer every year or two. Remember what it was like before Mo? John Wetteland for two years, Steve Howe for a year, Steve Farr for three years … on and on. Let's not forget the postseason either, Rivera was beyond brilliant in October and that is irreplaceable. That revolving door is what the next few years of the ninth inning could look like, especially if Robertson proves to be not up to the task or bolts as a free agent next winter.
For this coming season, the Yankees appear to have a more than capable ninth inning man in Robertson. If he can't hack it, then whichever reliever happens to be pitching the best at the time figures to get a crack at the ninth inning. Maybe that's Shawn Kelley or Dellin Betances or Adam Warren. Who knows? We'll worry about that when the time comes. Robertson is as good as any prospective closer in the game, but because of his impending free agency, the ninth inning is still a question long-term. That's the case for almost every team in baseball and new experience for the Yankees as we know them.