The following is a guest post from long-time reader Alex M. He attended the recent Sloan Sports Analytics Conference and in a two-part series will outline a few themes from the conference and their application to the Yankees.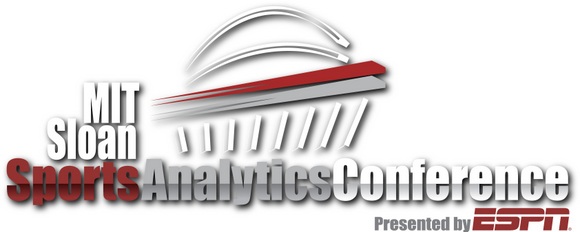 The 2014 MIT Sloan Sports Analytics Conference is akin to Mecca for the mathematically inclined sports fan. Featuring esteemed panelists, including current athletes, coaches and front office personnel, the conference provided a forum to showcase advances in analytics across the sporting world. In particular, five* big ideas stand out for their potential to reshape our understanding of baseball going forward.
1) Disconnect Between the Availability of Information and Application on the Field – To date, the application of statistics and other analytics in sports has been primarily focused on roster construction. Going forward, new streams of data will increase the potential for in-game management. From tandem pitching to reliever usage and defensive shifts, the goal of GMs and coaches across sports will be to translate analytically-derived strategies (defensive shifts) into execution on the field (player placement and pitch selection).
2) Health Analytics as The Holy Grail– On panels covering every major American sport, health analytics, the ability to predict and prevent injuries, was consistently emphasized as "the holy grail." Despite advances, pitcher injury rates have remained unchanged over the last 20 years, which teams hope to address through biomechanical analysis and load monitoring. Yankees fans were exposed to biomechanical analysis recently when CC Sabathia visited Dr. James Andrews to compare his delivery over time.
3) Potential for More Efficient Drafting – An interesting anecdote from the conference was about the recent tendency of the Houston Rockets to draft players with a big arm-span-to-height ratio, as chronicled in David Epstein's book The Sports Gene. The bias towards longer wingspans highlights the variety of information teams use to assess players, and also how difficult it is to judge a draft as an outsider. Three areas where teams are making advances in evaluating draft choices include biomechanical analysis, improved comparable player projections, and, perhaps most importantly, train-ability assessments.
4) Batted Ball Profiles Have More Predictive Value than We Realized – The Houston Astros have recognized that not all line drives are created equally. By measuring the vector and speed of the ball off the bat, the Astros have been able to associate individual batted balls with a run expectancy that is highly predictive. Tracking the ball off the bat allows teams to develop individual park factors for players, potentially improving player valuations in trades or free agency. SABR President Vince Gennaro specifically cited Brian McCann as benefiting from Yankee Stadium compared to Turner Field.
5) Batter Strategies to Counter Improved Pitching and Defense – On the baseball analytics panel, multiple speakers expressed surprise at the relatively limited response of hitters to the increased use of defensive shifts. Based on the data, hitters should bunt and attempt to place hits more to overcome extreme shifts and pitching strategies. A second area for improvement is in valuing position versatility, which provides flexibility in roster construction, consistently affords platoon advances and accelerates injury recovery.
Advances in data collection, analytics and on-field implementation are happening across every major sport. The five big ideas outlined above all have the potential to improve our understanding of baseball as fans and also the performance of our favorite team. Next week, I'll discuss applications of the next big things in sports analytics to the Yankees.
* As RAB previously reported, MLB Advanced Media's new Player Tracking System offers fans and front offices a treasure trove of new data. Through a $300M capital investment, MLB will be rolling out network infrastructure in stadiums that will improve our understanding of defense, baserunning, and to a lesser extent offense and pitching. Most affected will be our assessment of defense with new data including first step time, first step efficiency (angle taken relative to optimal angle), route efficiency, speed, acceleration and turnaround on a throw back into the infield. Our understanding of baserunning will also be profoundly affected with data on runner leads, reaction times, route efficiency, speed at every step and acceleration. In a game of inches, MLBAM has figured out a way to measure the inches that determine the outcome of games.