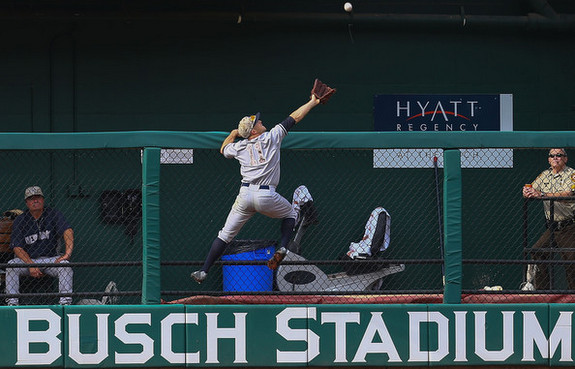 Earlier today we looked at the Yankees' long list of needs, and outside of getting some players back from injury, they'll need to go outside the organization to find solutions. That makes them exactly like every other team in baseball. No club comes into the season with everything they need to contend, and even if they somehow did find that right mix in the offseason, chances are someone will get hurt or underperform during the summer. That's baseball.
As always, the Yankees' biggest asset is their wallet. They have more money than everyone else (at least more than every AL team) and that definitely comes in handy. They could go out and sign Kendrys Morales tomorrow to beef up the lineup if they wanted. The only payroll limit they are up against is their self-imposed limit. Not every team is in that position. Not even close. The Yankees have the ability to absorb considerable salary at the trade deadline and Hal Steinbrenner has already said he is willing to do that to improve the team.
Taking on salary is one thing. Having pieces other teams want in a trade is another. The Yankees have run into some trouble swinging deals the last few years because of a lack of quality prospects — they reportedly tried to acquire Justin Upton two offseasons ago, but the Diamondbacks did not love the prospects they had to offer — and while the farm system has improved this year, it certainly isn't loaded with top notch talent. Most of their best prospects are in the lower minors, which makes them less valuable in trades. Let's (try to) take stock of the team's trade chips.
Young Catchers
This basically boils down to John Ryan Murphy and Gary Sanchez at this point. Austin Romine is not a complete non-factor, but he has little value at this point. If I was another team making a trade with the Yankees, Romine is someone I would target as the third or fourth piece in a package of players. He's still young (25) and the talent is there, so I see him as a change of scenery guy. That said, Romine won't net the Yankees much on his own. I don't buy the "Frankie Cervelli could start for half the teams in the league!" line of thinking and think he has tiny, almost negligible trade value. Maybe they could get a Grade-C pitching prospect like the Rays got for Jose Lobaton over the winter.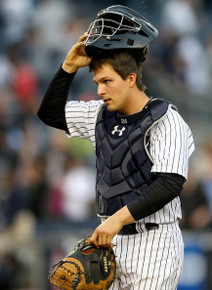 Murphy and Sanchez are the team's two best prospects and they offer very different things. Murphy is as close to big league ready as it gets. A team could plug him into their lineup tomorrow, though his ultimate ceiling is more along the lines of solid regular than future star. Sanchez has that star potential but he is still in Double-A and he isn't exactly tearing it up either. Trade for him and you'll have to wait a year or two before he starts paying dividends, maybe longer given how hard the transition from the minors to MLB can be for catchers. I am an unabashed Murphy fan and he'd be the guy I'd want in any trade with the Yankees, but it doesn't matter what I think or what Baseball America thinks. It depends on the other team's evaluation.
Brett Gardner
No, I don't think the Yankees will trade Gardner. I don't think they could afford to lose him at this point either, not without getting a bat in return. He's been what, their second or third best player this season (again)? Anyway, I would be very surprised if the Yankees traded Gardner but I don't think it's completely off the table. If another club is willing to give up both a bat and a pitcher — who would do that, really? — then sure, I doubt he'd be a dealbreaker. That extension makes him mighty attractive, especially since the next few free agent classes have little to offer as far as outfield help. Gardner's not untouchable, but he's damn close.
Relievers? Maybe?
Every team needs bullpen help (including the Yankees!) and with a bevy of hard-throwers in Triple-A, the Yankees could part with one or two to get help elsewhere. Would they trade Dellin Betances? Given his track record of sudden control issues, it's not a crazy idea. How do you replace him through? That's the problem. No team is giving up an impact bat or especially a starter for reliever, even a great one. It's hard to see how the Yankees could trade him and make the team appreciably better.
The idea of trading Shawn Kelley and/or Adam Warren is the same as trading Betances. How do you trade them and improve the team? I'm not sure it can be done. Preston Claiborne though? He's someone who should be very available if another team likes him. Same goes for the Triple-A guys like Mark Montgomery, Danny Burawa, and especially Jose Ramirez given his injury history. I can't imagine a contending team would balk at including a minor league bullpen prospect in a trade that would improve their big league roster. Minor league relievers are on the bottom of the list of untouchables.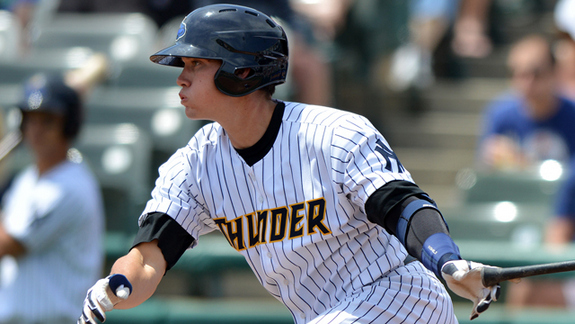 Mid-Level Prospects
By mid-level I mean prospects at Double-A who are a year or two away from the show, not guys you'd find in the 10-20 range of the top 30 list, for example. I guess Sanchez would fit here based on that definition, but I was thinking more along the lines of Tyler Austin, Mason Williams, Slade Heathcott, Peter O'Brien, Rob Refsnyder, Manny Banuelos, Bryan Mitchell … guys like that. Ramon Flores is in Triple-A, but it might make sense to classify him as a mid-level guy too. Can these prospects headline a package? Seems unlikely at this point. Austin, Heathcott, and especially Banuelos and Williams might have been able to once upon a time. The Yankees would be selling low on all four of them right now, though I don't think that automatically means they should hang onto all of them either. You don't want them to flame out all together and be left with nothing.
Lower Level Prospects
In about six weeks, teams will be able to trade their 2013 draft picks without having do the whole "player to be named later" trick. The Yankees could shop Aaron Judge, Eric Jagielo, and Ian Clarkin if they want — it wouldn't be unprecedented, they did quickly cut bait on C.J. Henry to get Bobby Abreu a year after drafting him — plus others like Luis Severino, Abi Avelino, Rafael DePaula, Greg Bird, Jake Cave, and Miguel Andujar have some trade value. How much? That depends entirely on how the Yankees view them (they love them, all of them) and more importantly how the other team views them. These guys could be centerpieces or throw-ins depending on the team interested in acquiring them.
* * *
I think the Yankees will be at a disadvantage come the trade deadline because they don't have an elite number one prospect to peddle. The Blue Jays could shop Aaron Sanchez or Marcus Stroman. The Orioles have Kevin Gausman and Dylan Bundy (and Hunter Harvey). The Red Sox have a bevy of youngsters to offer. The Yankees don't have a 2011 Jesus Montero or a 2006 Phil Hughes in their system. Their ability to take on money and their best realistic trade chip, and given how sky high revenues are these days, that isn't an powerful as it once was.