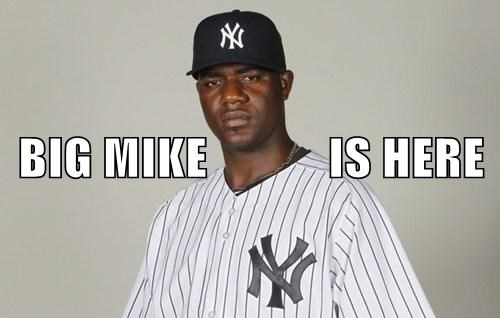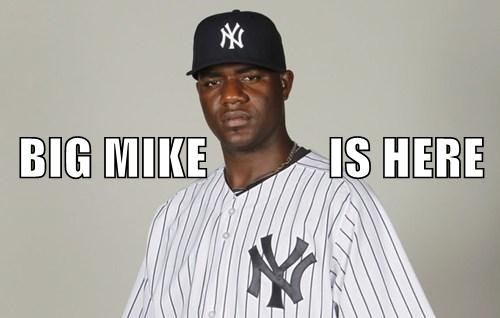 Usually Michael Pineda starts are a reason to celebrate. Big Mike is awesome. Today is a little different though. Pineda is starting this afternoon because Masahiro Tanaka is out with a wrist/forearm issue that will "conservatively" keep him out about a month. Like I said, Big Mike is awesome. But Big Mike and a healthy Tanaka would be even more awesome.
Anyway, the Yankees are on a roll right now, winning three straight and ten of their last 12 games overall. I wouldn't say they're firing on all cylinders, but I do think it's fair to say the Yankees appear to be playing as well as they did at any point from 2013-14. Maybe better. Things are going pretty well despite Tanaka's injury. Here is Tampa Bay's lineup and here is New York's lineup as the Yankees go for the sweep:
CF Jacoby Ellsbury
LF Chris Young
DH Alex Rodriguez
1B Mark Teixeira
RF Carlos Beltran
3B Chase Headley
C John Ryan Murphy
2B Gregorio Petit
SS Didi Gregorius
RHP Michael Pineda
It's a glorious day in New York. Bright blue sky, temperatures in the low-70s, just a perfect afternoon for baseball. This afternoon's game is set to begin at 1:05pm ET and can be seen on YES locally and, depending where you live, MLB Network nationally. Enjoy the game.
Roster Move: As expected, Tanaka was placed on the 15-day DL with "right wrist tendinitis and a right forearm strain," the Yankees announced. Petit was recalled from Triple-A Scranton in a corresponding move. The Yankees didn't have to wait the ten days to bring him back because of Tanaka's injury.