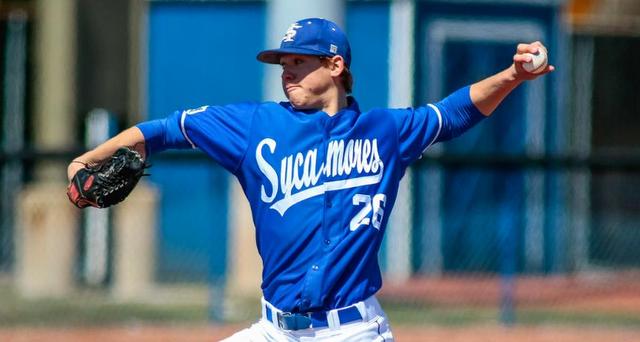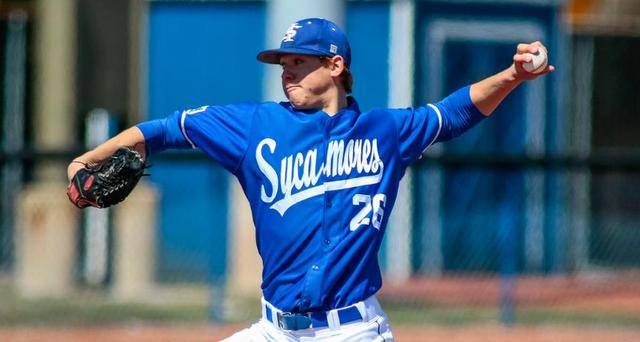 The Yankees went 3-for-3 on Day One of the 2015 draft Monday night: three picks and three college players. With their third pick, the 57th overall selection and their second round pick, the Yankees took Indiana State LHP Jeff Degano.
Degano, 22, was a late riser this spring after missing most of the 2013 and all of the 2014 seasons due to Tommy John surgery. He had a 2.36 ERA with 126 strikeouts and 28 walks in 99 innings this year. I didn't write up a profile of Degano, so here are some scouting report tidbits from the pros.
Baseball America (83rd ranked prospect):
Degano has dominated thanks to a 90-94 mph fastball and a plus 78-82 mph slurve with good depth. He's shown he can vary the shape of the breaking ball to make it a little bigger and slower or harder and later-breaking depending on the situation … Degano also throws a fringy changeup, but he's used it infrequently this season..
MLB.com (94th ranked prospect):
The redshirt junior works at 88-92 mph and can reach 95 with his fastball, which features some natural cutting life. He gets many of his strikeouts with his hard slurve, which he can run away from lefties and back-foot against righties … Degano has a decent changeup with some fade and will need to use it more as a starter in pro ball. He throws strikes but his command could use some refinement. Though he doesn't have a true plus offering, he has the upside of a three-pitch starter with the fallback of becoming a situational lefty.
Keith Law (subs. req'd) ranked Degano as the 54th best prospect in the draft class in his latest rankings, but did not write up an individual scouting report. Degano is a big dude at 6-foot-4 and 200 lbs. and he spent much of this spring shaking off the rust following Tommy John surgery. Here's video:
Degano flew under the radar for much of the spring but really finished strong and shot up the various draft rankings in recent weeks as he showed his pre-Tommy John surgery form. He has to learn a changeup and that's not easy, but he's a big, physically lefty with a power fastball and a bat-missing breaking ball. That's a profile that, frankly, the Yankees haven't drafted enough in recent years. They've eschewed southpaws for some reason.
Slot money for the 57th overall pick is $1,074,400, and this year's signing deadline is Friday, July 17th. Degano shouldn't be a tough sign at all — there's a chance he could sign below slot, but we'll see — and I'm sure the Yankees are eager to turn him over to pitching coordinator Gil Patterson to work on that changeup. That pitch is the key.